Lean Portfolio Management: Aligning Technology to Strategy
An enterprise approach to ensure products deliver value

11-05-2019

Susan Myers

IT MODERNIZATION
Government agencies must be smart with their budgeted dollars for IT modernization. Along with adopting new technologies, they know it's time to shift away from traditionally slow and ineffective ways of managing their portfolios and aligning them to their missions.
As I noted in my previous blog, many agencies have implemented lean, agile, and DevSecOps to manage the life cycles of individual applications and IT services. Now, agency leaders are looking to scale their practices for obtaining enterprise-level agility. "Lean Portfolio Management," by the Scaled Agile organization, is an enterprise approach to help ensure their developed products deliver value that is aligned to their agency strategies.
Lean Portfolio Management (LPM) is part of the Scaled Agile Framework® (SAFe) for supporting organizations with large or complex integration needs. With LPM, large enterprises or agencies will likely have multiple portfolios, and this requires changes in how technology is explored, planned, developed, executed, and sustained.
A portfolio might comprise different lines of business, or value streams. It might be a single value stream for a small organization. A civilian agency would likely have systems that support citizen customers and internal IT users in separate value streams. A DoD agency needs to deliver effective IT to warfighters and various types of government personnel, so it could have multiple portfolios—each with one or more development value streams.
MORE FROM SUSAN MYERS: Design Thinking Drives User Experience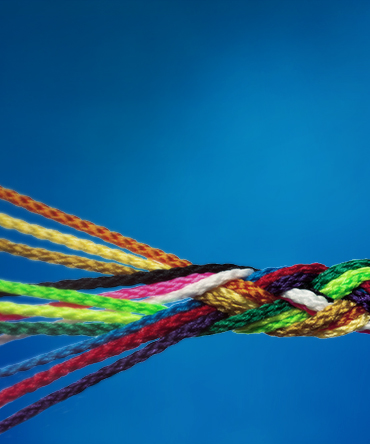 Organizations are looking to scale up lean, agile, and DevSecOps from the individual project level.
Inside each business line resides its own set of software, services, and IT systems. The teams who develop and sustain the different lines work as lean-agile teams of teams to release solutions that, when taken together, push the overall agency mission forward.
Successful LPM can be seen as allocating the right investments to building the right things that enable mission outcomes. The LPM function comprises three areas: strategy and investment funding, agile portfolio operations, and lean governance. To ensure success, agencies need to assemble the right mix of people in each of the areas who think on an enterprise level and work collaboratively.
When everyone works in coordination toward fulfilling the enterprise strategy, the organization is better able to identify a direction for IT investments, innovate, make adjustments quickly to keep the technology portfolio on target, and produce solutions that meet users' needs while satisfying time, budget, cost, and compliance requirements.
LPM works in tandem with a systems engineering approach, and agencies will typically introduce organizational change management and business process reengineering efforts. "Lean Budget Guardrails" replace fixed annual planning and budgeting. Technology requirements are no longer determined in a vacuum by those who don't use the solutions but rather are addressed collaboratively.
Delivering high-quality solutions rapidly to citizens, government users, and the nation's defenders, while being flexible and adaptive to answer their continuously changing needs, requires proven, integrated agile strategies and practices. LPM enables a collaborative culture and removes bottlenecks and department friction to allow agencies to focus on enterprise value.
FURTHER READING: Scaling agile to the enterprise requires a cultural transformation and collaborative mindset