Engineering and program management support help NAVAIR keep warfighters safe and costs controlled
With thousands of aircraft in its fleet and tens of thousands more in weapons systems, the U.S. Navy requires continuous testing and maintenance. SAIC's expertise in engineering and program management helps the Naval Air Systems Command test these systems to ensure the Navy is ready to face any challenge.
We know the battlespace is constantly changing. Costs for in-air flight tests and the dangers and risks involved to pilots is too high.
We help plan future strategies for naval aviation by incorporating new technology and techniques to reduce costs and better protect warfighters. 
The sky isn't the limit
Flight testing is necessary to check systems and perform maintenance and updates across many different types of naval aircraft – from C-130s to F/A-18 Hornets and V-22 Ospreys. Our engineers make sure aircraft systems communicate critical information such as positions of each aircraft in the air, ensuring airspace safety.
But this testing doesn't need to always occur in flight. At NAVAIR headquarters in Patuxent River, Maryland, our team provides the simulation environment help to test aircraft on the ground in a specialized chamber.
By "plugging in" the aircraft to make it think it's in the air, the systems behave as they would in theater.  This provides accurate test data to our engineers, while significantly reducing costs and also the risk to pilots compared to in-flight testing.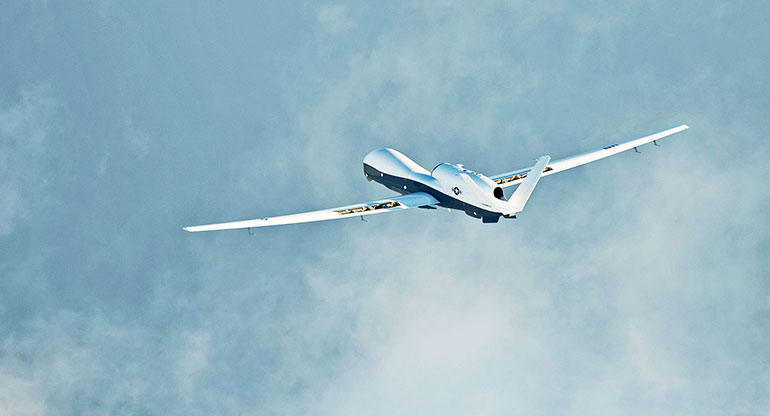 Full life-cycle support
Flight testing is just the start. With our more than 35 years' experience to NAVAIR, we continue to advance engineering capabilities to support the entire life cycle of naval aircraft and weapons.
"In a rapidly changing environment, we keep our technology always a step ahead of our adversaries" said Mark Pilling, SAIC program manager.
Our expertise includes:
Air traffic control landing systems. We assist with ship, air, and warfare integration with concept development, acquisition, production, and sustainment of the fleet system. By doing this, we keep the Navy's technology current and relevant, and maintain readiness to accomplish the mission of ensuring the warfighter and aircraft return safely.
Modeling and simulation for flight simulators, a realistic virtual environment created for Navy and U.S. Marine Corps pilot training. We provide scenarios for pilots to maneuver through a created operational environment, with increased safety and decreased training costs.
Unmanned aerial systems and surveillance systems help the Navy with intelligence, reconnaissance, and surveillance, and keep the warfighter out of harm's way.

For the future MQ-25 Stingray unmanned carrier tanker - a drone capable of launching off of aircraft carriers - we ensure safe launches to help provide air refueling. We created standards for systems for NATO's manned and future unmanned air refueling.
We are executing missions and programs to provide operational mission support as Ground Station Operators and Tactical Coordinators for MQ-4C Triton UAV as part of the Broad Area Maritime Surveillance-Demonstrator program. Our operators manage the mission and flight schedules, and coordinate local airspace and offshore exercise areas through satellite resources for training exercises.

Operational mission support to manage mission and crew flight schedules, coordinate local airspace and offshore exercise areas, and organize satellite resources to support local and overseas flight events.
Program management to help NAVAIR reduce costs through investment evaluation and guidance.
See other ways are supporting the U.S. Navy and U.S. Marine Corps.