Employees raise money for Feeding America in communities across the country
Hunger affects nearly 50 million people in almost every community across the country. For the fifth year, we joined forces with Feeding America® to provide food to those who are struggling with hunger, raising over $70,000 in just this year alone.
For every dollar raised, Feeding America provides 10 meals to those facing hunger. Our employee contributions together with a company donation has totaled $926,607 over five years, which has resulted in close to 10 million meals provided to those facing hunger.
"Through Feeding America, we can help make a real difference in our communities," said Tom Wofford, senior vice president for internal audit and the executive sponsor of the yearly event. "This is a way for us to give back and make a difference not just at the local level, but at the national level as well."
Feeding America is the nation's largest hunger relief network, made up of food banks, food pantries, and meal programs. Each year they serve 46 million people, including 12 million children, 5 million seniors, and veterans, who are in one of five households they serve.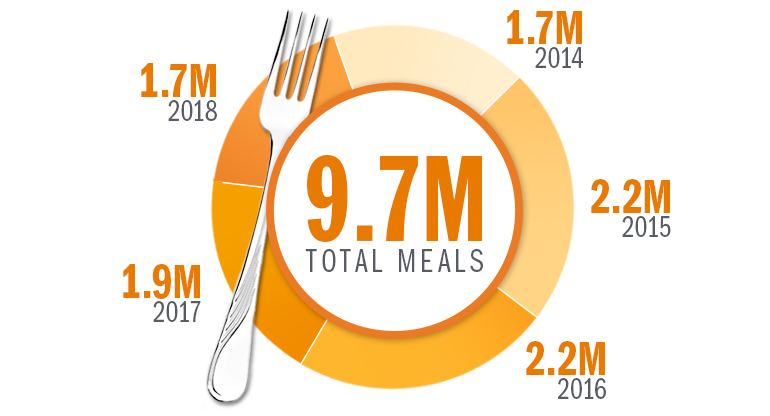 Employees take action during Hunger Action Month
Feeding America hosts Hunger Action Month™ every September to raise awareness. Our employees rise to the challenge to raise awareness and funds by hosting various fundraising events that include bake sales, ice cream socials, and happy hours.
Throughout the year, employees also volunteer at local food banks, where they clean and package fresh produce for immediate distribution, sort and box food donations, as well as assemble food packages for various food assistance programs. Some of the food banks we support include:
Capital Area Food Bank (CAFB) in the Washington, D.C., metro area
Harvesters of Kansas City
Los Angeles Regional Food Bank
San Diego Food Bank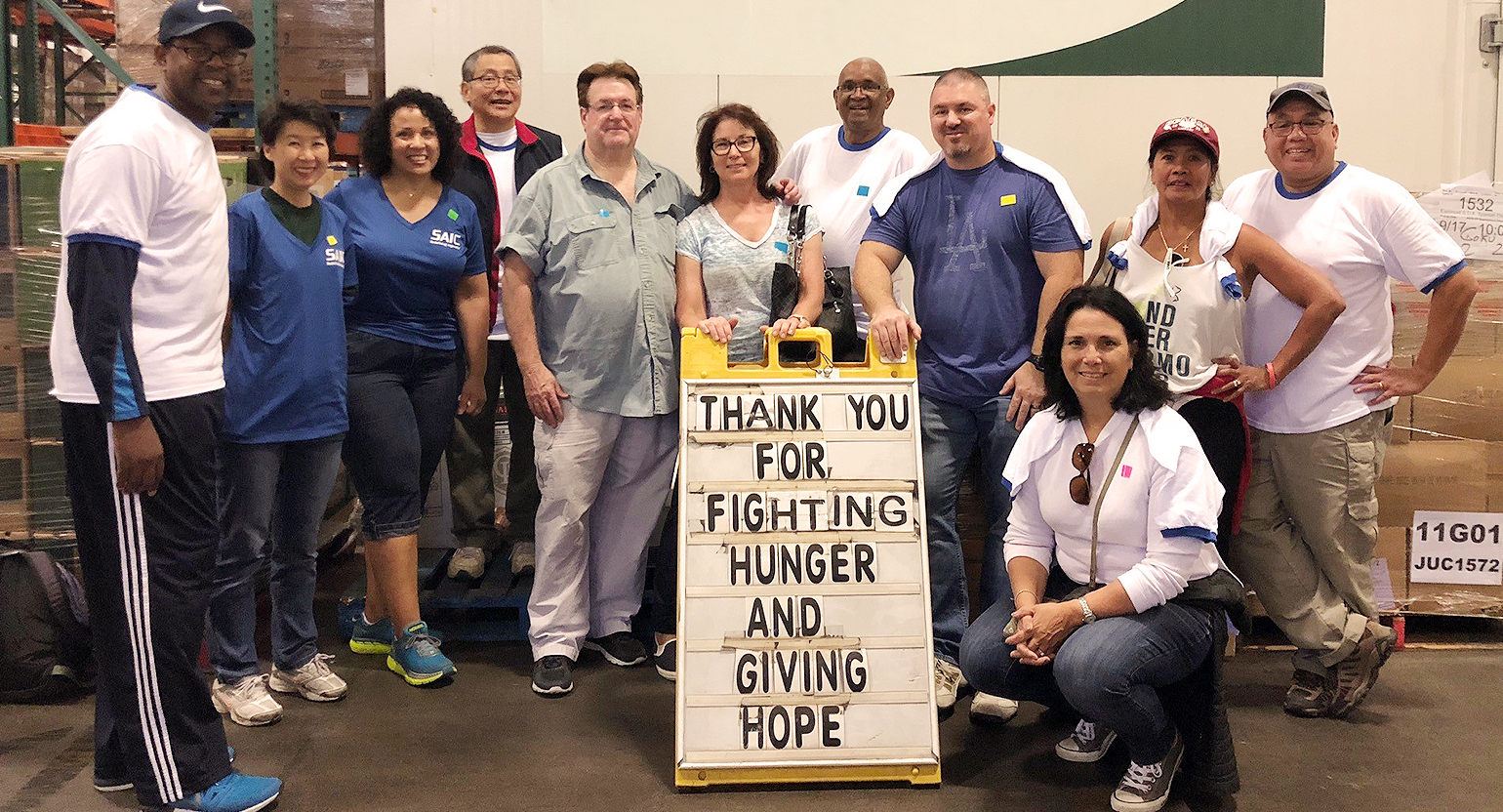 "SAIC represents the perfect trifecta in support of our mission and programs providing food, funds and friendship/volunteering," said Christel Hair, senior director of strategic partnerships and community engagement with the CAFB.
For our efforts, CAFB recognized us as a 2018 Corporate Volunteer Awardee. "SAIC has a group of committed citizens who are aware of hunger as a problem for our neighbors and work with us closely on resolving these issues by donating food, money and packing food for distribution coupled with our nutrition education because they understand the power of food," Hair added.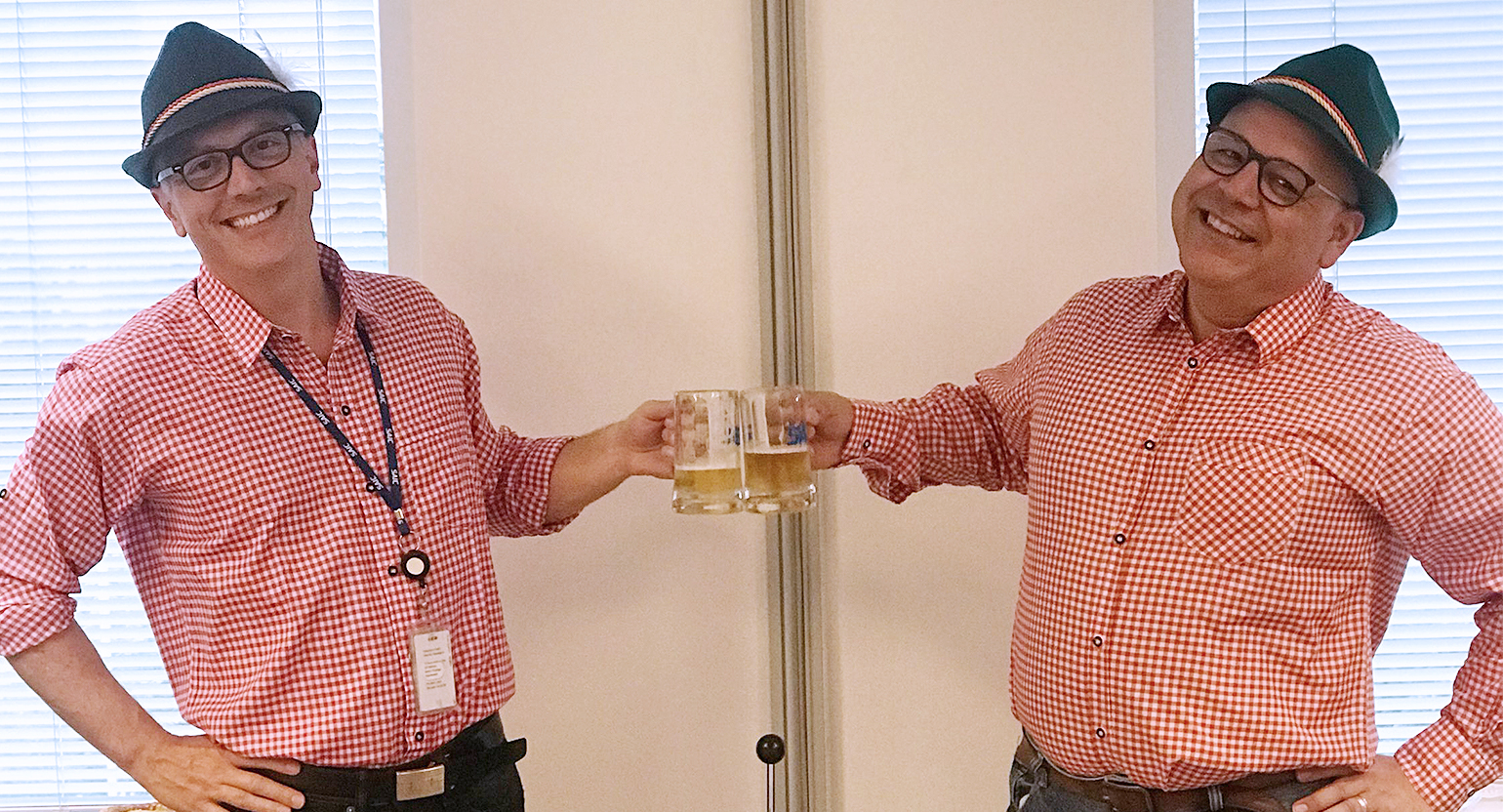 Fighting hunger is part of SAIC Citizenship
Our Citizenship program reflects the company's commitment to give back to and strengthen the communities where we live and work. Our SAIC Citizens build on this commitment by providing hands-on, sleeves-rolled-up sweat equity, working side-by-side with the communities we support.