07-06-2020
We enable interoperability among USTRANSCOM systems for a more complete logistics picture
Getting everything from troops to tanks where they need to be is a monumental task for the U.S. Transportation Command. Thanks to our support of key air, land, and sea logistics software, USTRANSCOM is able to deploy our armed forces plus their equipment and supplies anywhere in the world, often on a moment's notice.
At Scott Air Force Base near St. Louis, SAIC software teams provide life-cycle management for critical mission systems within the Air Force's Air Mobility Command (AMC) and the Army's Military Surface Deployment and Distribution Command (SDDC), USTRANSCOM component commands.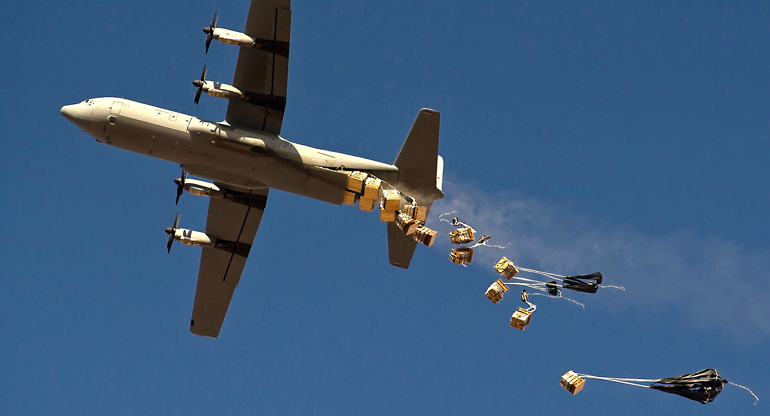 Not only do we sustain these legacy planning, booking, and execution systems, but we are transitioning them into Agile software development environments with DevOps processes to improve application delivery. We are also helping them migrate into the cloud for capabilities that will allow these commands to be more responsive to support the U.S. military's most important national security and humanitarian missions.
Shared data reduces risk
Although we support these systems through separate contracts, our teams work together to enable the data transfers that need to occur between the applications to provide AMC and SDDC's mobility mission planners an integrated view of transportation requirements, active operations, and available resources.
AMC's planners use a planning system to review airlift requisitions by all DoD branches, validate them, and confirm operational requirements. A second system shows in-transit cargo and passenger information to help them manage mobility operations. End-users who booked transportation also can access this system for tracking information.
"Our software support means that warfighters get what they need to do their jobs and accomplish their missions," said Ken Wavering, who manages our support to all the systems.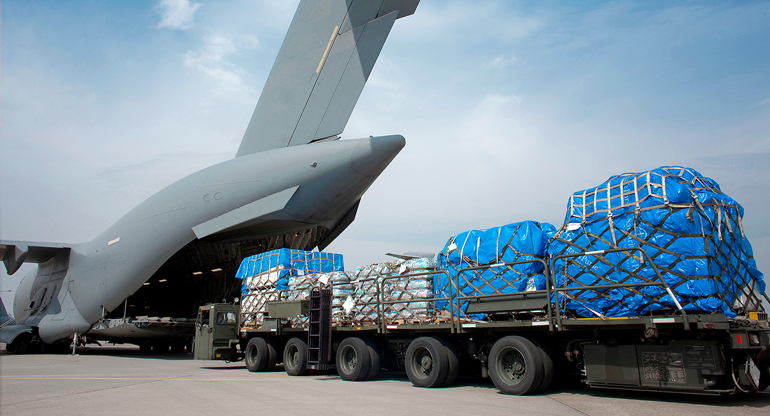 No location is out of reach
SDDC's booking system also allows planners to piggyback on both commercial and military ocean and port services to deliver cargo to every corner of the globe.
"While end-users are concerned with their cargo getting to where it needs to be," Wavering said, "planners are thinking from port to port and about whether they need a truck, ship, an airplane, or all of them." 
Multimodal transportation takes advantage of economies of scale. A freighter ship can move 100 tanks to a port, after which they can be flown separately into theater. Access to data from all three systems allows better decision-making and more efficient deployment of troops, equipment, and supplies.
Processes allow continuous improvement
Besides software developers, database engineers, and system administrators, our teams include subject matter experts in military logistics who collaborate with each other and the AMC and SDDC to make sure that the systems operate correctly and emulate best business processes.
We continue to refine the software development approaches for the systems. "Agile development will let us develop in smaller increments so that we can deliver upgrades more often," Wavering said.
The move to DevOps practices will result in a continuous and automated pipeline style of software development where application functionality and performance improvements are continually developed, tested, and integrated.