Analysis, planning, and optimization for classified infrastructures
The national security community wants the operational advantages of the cloud. Entrusted with protecting the nation's safety, the community has unique requirements for its highly classified environments, adding wrinkles to cloud migration.   
With our Cloud Ascend solution, national security (NS) enterprises can safely achieve hybrid, scalable, and secure classified cloud computing environments. In the process, we help customers transform fragmented IT infrastructures into streamlined and optimized ones in a low-risk, cost-efficient, and holistic manner.  
Cloud Ascend helps us analyze a customer's current architecture and IT systems, redesign a hybrid architecture that can integrate commercial cloud resources, plan the migration activity, and make sure resultant operations are efficient and economical.
During the process, NS agencies:
Find out which commercial cloud service providers, tool, and services fit their needs best for their hybrid and even multi-cloud environments.
Get clarity on what apps can be brought over or retired, as well as an orderly migration without interfering the mission.
Migrate to and operate in their specially crafted and integrated cloud environment that can change with evolving workloads, mission requirements, and technologies.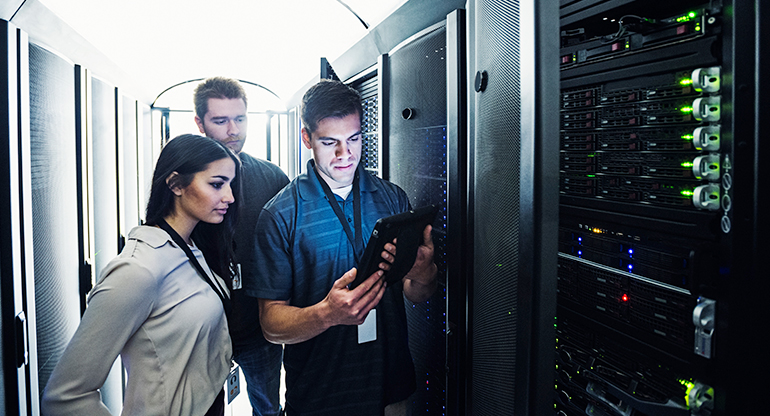 Our solution is backed by a team of cloud experts with experience in the national security community and the commercial cloud technology market. In the process of assisting customers develop and navigate a tailored roadmap, they also help reduce complexity and improve governance.
Tools unlock the path
Combined with our methodology and expertise is a state-of-the-art, data-driven toolset we use to bring IC customers' infrastructures into the cloud and operate them. It consists of:
IBM Cloud Brokerage, a cloud-readiness assessment tool that also helps us plan, buy, and manage cloud services from multiple vendors via a single pane of glass.
Burstorm, a tool that models, designs, benchmarks, and optimizes cloud infrastructure.
CSA Starwatch, which helps organizations manage security and compliance with standards and requirements set by the Cloud Security Alliance.
Sequoia Combine, which provisions and manages compute and storage resources and is configurable to highly classified IC cloud environments.
Intelligence organizations have been told about the promise of cloud computing. Still, they have many questions about how, when, and where to migrate that will meet their complexity levels and security needs.
We are using Cloud Ascend to help them realize cloud computing's full potential while ensuring that their IT environments are aligned to and optimized for the sensitive and "can't fail" nature of national security missions.