09-11-2020
Starting Sept. 15th, SAIC is joining the nation in celebrating Hispanic Heritage Month. To commemorate, observe, and recognize Hispanic heritage within SAIC, we are highlighting a number of our professionals and the positive impact they make within SAIC and for our customers.
Our featured SAIC Hispanic professionals are a mix of sage experts in their respective fields and talented up-and-comers, spanning many walks of life. Within their backgrounds, experience, and traits, they speak to their passion for their culture and how it relates to their professional work and their communities. SAIC is proud to feature these professionals who bring so much to the growth and culture of our organization.
---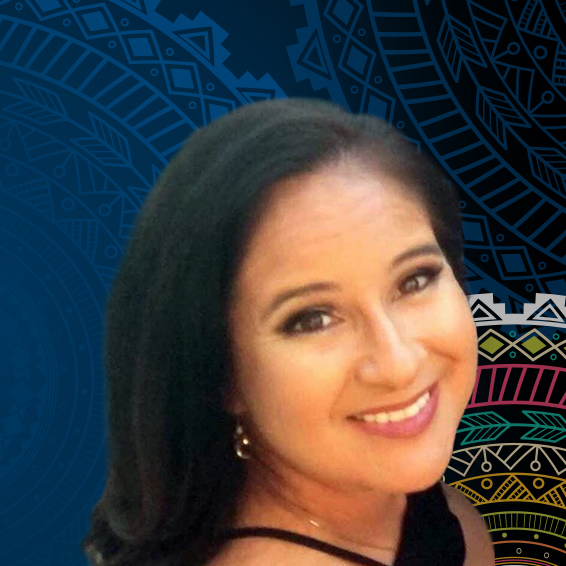 KIMBERLY CASTRO
Senior Systems Engineering Technical Support to United States Space Force, Launch Enterprise Systems Directorate at the Space and Missile Systems Center in El Segundo, California
Kimberly is second generation Mexican American and American Indian. She grew up in Brea, California and now lives in Fullerton, California with her husband and two children. Kimberly is proud of the fact that she and her siblings are the first in their family to have advanced college degrees. With 25 years of experience in the aerospace industry, Kimberly is dedicated to encouraging fellow Hispanics interested in STEM to continue their pursuit of advancing our nation into the future of space exploration and national security.
How has your Hispanic/Latina background influenced your professional career?
During my undergraduate studies at California State Polytechnic University, Pomona, I was fortunate to be a member of the school's minority engineering program. This program helped me find my voice and also provided me with the tools and contacts to find college internships and scholarships. With the help of the program, I acquired three engineering internships while completing my undergraduate degree, and I received several offers for full-time employment upon graduation.
Do you have any advice for fellow Hispanic/Latina members starting in your field?
Be aggressive and resourceful and do not be afraid to break down barriers. It takes bravery and tenacity to reach out to people you don't know for help or advice. Just do it. There are so many people like me who worked incredibly hard to get to this point in their careers that we feel a responsibility to help others seeking the same opportunities in achieving their career goals. I often reach out by volunteering at career events in elementary and junior high schools to encourage students to define and pursue their dreams. I often focus on Latina students who have a passion for math and science and encourage them to stick with it despite cultural stereotypes or what people may say about their career aspirations.
What work do you believe that we, as a community, have yet to do for members of the Hispanic/Latina community?
These are interesting times. We have seen women move into executive leadership roles as well as more diversity, equity, and inclusion across all industries, in general. However, I still do not see enough Hispanics in leadership roles today. We collectively need to look more closely at the Hispanic community for future leaders. Hispanics that have made it professionally can help build a pipeline for the next generation of Hispanic professional leaders and foster a more influential voice, as other cultures have done and are doing. The Hispanic culture tends to be respectfully quiet in the matters of change. We tend to be spectators and conform to the rules defined by others. If the community were to open the door a little wider to Hispanic professionals and actively offer them leadership roles, they would quickly come to realize that Hispanic professionals have qualities that are often lacking in today's leadership, such as humility, selflessness, hard work, and dedication not just to their families and their work but also to their communities.
---
MONICA DELANEY-TERAN
Senior Lead for Civilian Markets Group Proposal Managers
Monica is a seasoned business sales leader with over 17 years of experience and an adept capture and proposal professional with over 13 years of experience in small, mid-tier, and large U.S. government contracting firms. At SAIC, Monica is a Senior Lead of Proposal Management within the Proposal Development Center, supporting the Civilian Markets Group, based in Reston, Virginia. In this leadership role, she manages a cadre of proposal managers and oversees the proposal process, development, quality, compliance, and the responsiveness of her group's proposal efforts. An Arlington, Virginia native, Monica is a proud member of the Bolivian-American community, where she served on the board of directors for a Bolivian folklore group for two consecutive years and led the women's troupes in the Caporales dance form for over 10 years. Monica has continued to embrace the Hispanic/Latinx culture through the expression of dance. For the last 20 years, her passion for dance has expanded into a variety of Hispanic/Latinx dance types, including salsa, bachata, samba, and flamenco.
How has your Hispanic/Latinx background influenced your professional career?
As a first-generation daughter of two immigrant parents, I recognized that my duty was to ensure that my parents' sacrifice and efforts were worth their struggles. Through the hard times and the good, my three sisters and I learned at an early age about perseverance, grit, mental strength, integrity, and the meaning of working hard. Given the pressure to succeed and the lessons learned, I have developed traits that are now ingrained. These traits have shaped me into the woman, mother, wife, and employee I am today. I strongly believe that my background and traits have enabled me to compile some great success stories and triumphs in my career. Anyone who appreciates and understands the proposal profession knows this career path is not for the faint-hearted.
Do you have any advice for fellow Hispanic/Latinx members starting in your field?
Any Hispanic/Latinx member that is starting in the proposal profession should seek support from a mentor. Find an external proposal organization that can provide you the tools and guidance to develop into a strong proposal professional. There are numerous groups, predominantly in the Washington, DC metro area that can provide this support. Unlike when I was a developing proposal professional, there is now a vast amount of opportunities to virtually participate in groups and view webinars. Next, remember that learning and developing are continuing needs in our profession, especially with the ever-evolving government environment and its needs. Another point I want to strongly emphasize is to embrace who you are and use your Hispanic/Latinx traits that were passed on to you by your family members. Employ those traits in your day-to-day operation as a proposal professional. Demonstrate how our immigrant family members prospered, pushed through adversity, and did not allow the fear of failing to achieve their goals and aspirations. Finally, be prepared to put in the time and effort. Proposal operations are schedule-agnostic. You may have to provide support during weekends and on holidays, but if you put in the time and effort and demonstrate habitual quality, you will realize success.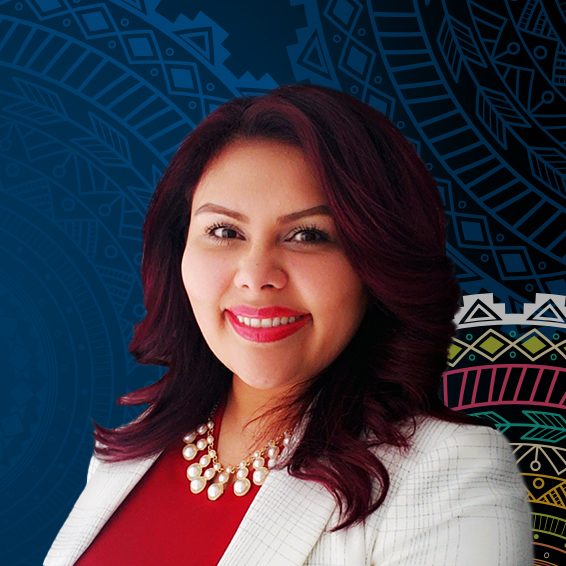 ---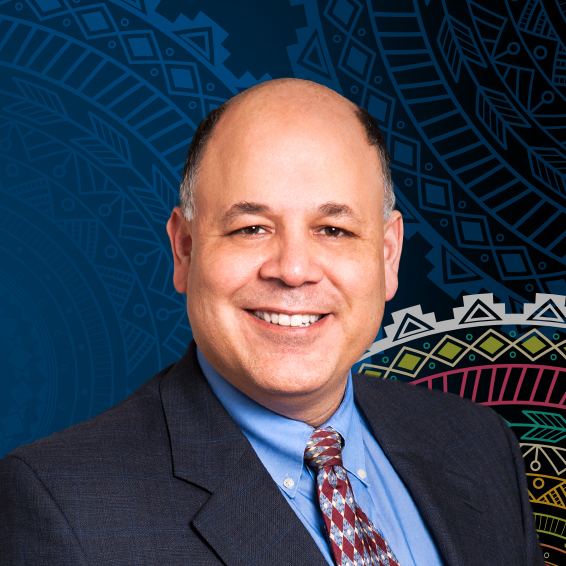 MARK ESCOBAR
Chief of Business Operations
Born in South Texas of Hispanic heritage, Mark served in the Peace Corps, U.S. Air Force, and as a civil servant supporting the Office of the Secretary of Defense. Mark then transitioned to the contractor sector, serving both large and small businesses and culminating in a 25-plus year (and going) career at SAIC. He has served in roles ranging from project engineer to General Manager at our company. Mark loves the Texas Aggies and Texas BBQ!
Do you have any advice for fellow Hispanic/Latinx members starting in your field?
Be courageous! While we all encounter obstacles, take advantage of opportunities that come your way. That new project, proposal support, recruiting event, tiger team — all are occasions to learn, grow, and connect. Diverse perspectives strengthen the team's understanding of the problem and the ultimate solution that will solve it. This is a great way to represent the value of Hispanics in the workforce. I've had leaders along the way that gave me chances. Some meant I had to relocate. Some meant I had to learn and apply new skills at the same time. Some just needed tons of extra hours to get the job done. Each of them enhanced my capabilities and advanced my career. I would not be where I am today if I had not taken those risks.
What work do you believe that we, as a community, have yet to do for members of the Hispanic/Latinx community?
Be decisively inclusive and value differences. Create opportunities and consider Hispanic/Latinx talent for those opportunities. As a company, we need to help build the pipeline of rising Hispanic/Latinx leaders in order to strengthen their representation at all levels. I started out my SAIC career as a Project Engineer supporting NASA. My manager gave me the chance to run a project, then a team, then a department. That put me on a path to take on broader positions at higher levels, ultimately resulting in the honor of serving in my current role. I have many folks to thank. My job is to pass it along, by creating opportunities and looking fairly at all the options.
---
JIMMY GIRON GOMEZ
Modeling and Simulation Engineer
Jimmy is a Modeling and Simulation Engineer in McLean, Virginia with a degree in aerospace engineering. He grew up in Washington, D.C. after immigrating to the area in 1993 from El Salvador. As an immigrant, a Latino, and a member of the LGBT+ community, he is proud to represent his background and highlight the intersectionality of communities. He engages politically and locally within the Washington, D.C. community to combat inequity and injustice, while representing the American dream.
What does it mean to have grown up in the Hispanic/Latinx community?
Being Latino meant being surrounded by a vibrant and diverse community with many dialects, customs, and beliefs. It also meant coming to terms with a long, complicated history and finding my place in American culture, especially as an immigrant. Apparent socioeconomic disparities were common while growing up in Washington, D.C., but this did not stop my parents from prioritizing their family's development and education. We, as a family, became engaged in the Hispanic/Latinx community through volunteerism and advocacy through nonprofits and local groups. It became a strong network to draw on experiences and an oral history. Although we were a small nuclear immigrant family, our familia was the community. It really does take a village, and a success for one of us is a success for us all. My community taught me to find strength in my differences and bilingualism. They instilled a strong sense of purpose and the power of education. I believe it is part of my responsibility to take their experiences and stories on my journey.
What is a unique struggle that you have faced as a Hispanic/Latinx professional, and how did you overcome it?
I come across professionals in the industry that believe that the Hispanic/Latinx experience and community are monolithic. Often, as the only Latino in the room, the spotlight is on me as a representative. The homogenous perception almost amounts to the erasure of African, Caribbean, and indigenous cultures that are part of Latin America. As a solution, I advocate for diversity both socially and professionally to remedy a lack of exposure.
Do you have any advice for fellow Hispanic/Latinx members starting in your field?
It is still too common to find yourself being the only Hispanic/Latinx in a room. I was raised to believe that if I fully committed myself to my work and let it speak for itself, then I could get by. However, it can be misconstrued as complacency. Do not remain silent. Your experience, knowledge, and perspective are valid and invaluable. Draw on your experiences to provide a perspective that no one may have thought of. It is important to be seen and heard. Innovation is not a quiet process.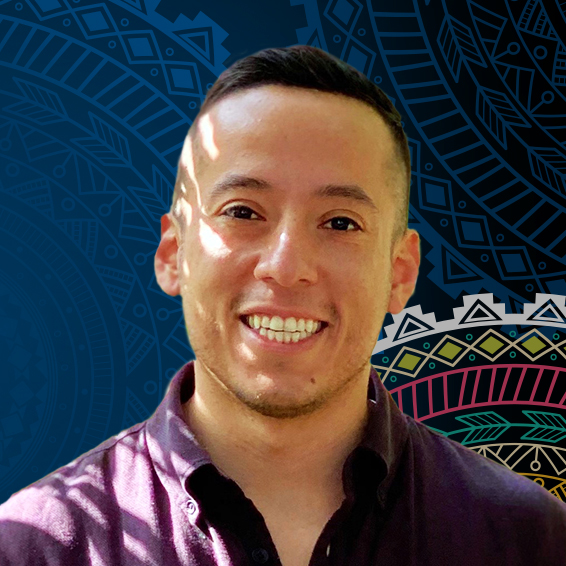 ---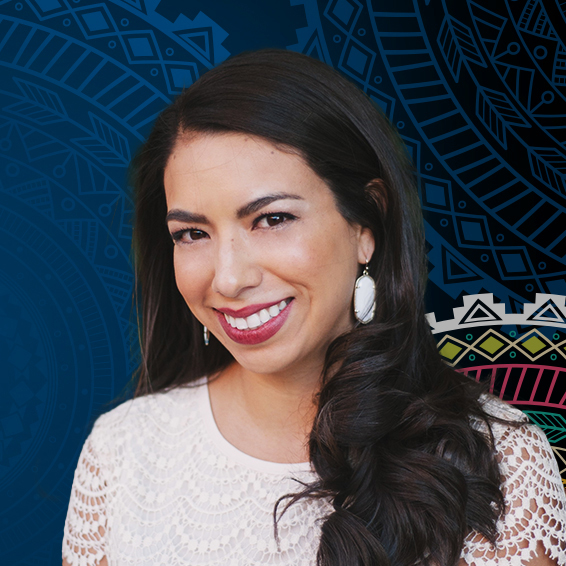 CRYSTAL MORK
Principal Recruiter
Crystal is a Principal Recruiter within the Talent Acquisition organization. Based in SAIC's Chantilly, Virginia office, she supports national security programs by developing and implementing recruiting strategies and identifying, sourcing, and hiring top candidates for technical and non-technical positions. As a former engineer and engineering manager, she draws on her technical background to better partner with technical program leads and understand, translate, mentor, and fill critical roles.
How has your Hispanic/Latinx Background influenced your professional career?
I was the first in my extended family to attend and graduate from college, with a bachelor's degree in aerospace engineering. While it was not my passion, I felt obligated to select a safe and stable career. Ultimately, after nearly 10 years in the field, I transitioned into a role that better suited my interests and personality.
I hope to show that higher education in some form is a possibility for anyone, and having that as a foundation can allow you to expand into areas you may not have imagined at the start.
What is a unique struggle that you have faced as a Hispanic/Latinx professional, and how did you overcome it?
As a female, Hispanic engineer, I was often the only one in the room. It took quite a while to find my voice and feel confident among peers, especially as I progressed into leadership roles.
Attending seminars via Women in Aerospace and the Society of Hispanic Professional Engineers helped to provide foundational tools in building confidence, leadership skills, and empathy towards others and myself. With these tools and the understanding that I was welcomed to the table, I was better able to speak and lead with confidence.
What work do you believe that we, as a community, have yet to do for members of the Hispanic/Latinx community?
Providing the knowledge, tools, resources, and encouragement to younger members of the community aimed at seeking a higher education is key. I feel anyone in my extended family before me could have attended college if they just had more guidance. This is how we gain an equal footing in the workplace and insert our unique insights.
---
ROSA OLAZABAL
Operations Talent Acquisition Support
Rosa is a SAIC Operations Talent Acquisition Support professional, based in Chantilly, Virginia. She immigrated from Peru in 1998 and grew up in Leesburg, Virginia. She started as a Recruiter Coordinator in April 2018 and transferred to the Talent Acquisition Operations Team in August 2019.
Are there any Hispanic/Latinx figures that influenced your upbringing and professional career?
My mother is my biggest influence in my upbringing and professional career. She is the perfect example of the American dream. She immigrated to the United States without knowing what to expect and worked three to four jobs to achieve her goal of purchasing a house. Within a short period of time she accomplished it, just like anything she has set herself to do, and that's who I get my drive from. Her saying is, "Always be the best at whatever you choose to do and finish it". As the first one in my family to go to college, I kept her mantra close to my heart, even when I wanted to give up when I went to college while working three jobs to pay for school. It was a tough time, but it was my biggest accomplishment and all because of my mother's upbringing. My mother's hard work, dedication, and selflessness helped me become the first graduate in my family.
There has been a lot of movement recently with respect to diversity, equity and inclusion. What do you believe is the role of the Hispanic/Latinx community in furthering I&D?
I believe the role of the Hispanic/Latinx community to further I&D is to extend our hands to help the younger generation succeed. Let's become mentors, volunteer in schools, and have fundraisers for those students that want to go to college. Teach our younger generation that it is possible to become a successful professional in any career path they choose. We need to incorporate and motivate the youth to have a successful future as an overall community.
Do you have any advice for fellow Hispanic/Latinx members?
The advice I would give to my fellow Hispanic/Latinx is to educate yourself. Education is key to becoming whoever you choose to be, and always take that leap of faith because you never know what doors will open after you choose to go for it. Believe in yourself, and that is the only way that anybody else will. As Hispanics/Latinx, we have to work a little harder to overcome financial, socioeconomic, and cultural barriers. However, if you set yourself to accomplish your goals, you will be able to do so. Do not sell yourself short.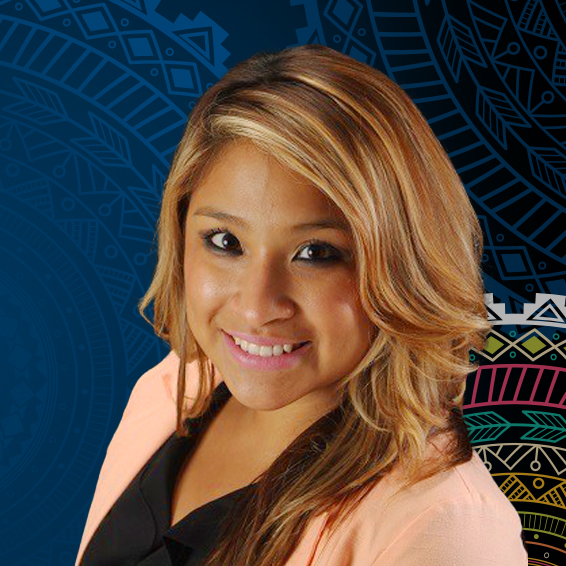 ---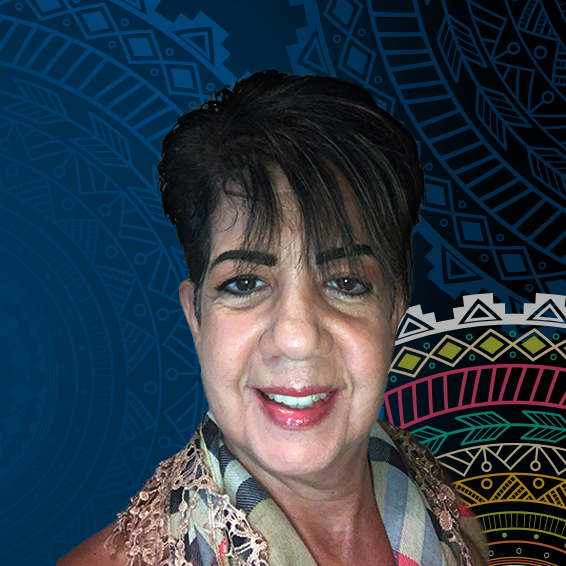 MARLENE URENA
Administrative Assistant and Office Manager
Marlene works in our Charleston, South Carolina office. She supports Solutions Vice President Josh Sorkin, and in her role as Office Manager, supports two other SAIC vice presidents. Marlene was born in New York City to immigrant parents from the Dominican Republic.
She has been married for 36 years to Roque Urena, a retired 25-year veteran of the U.S. Air Force. They have one daughter, Alyssa, who lives in Wisconsin and is a behavioral counselor for teens at risk. Over her husband's military career, they have lived in Asia, Europe, and throughout the United States. As a wounded warrior, Roque was selected to be part of Team 43, a program within the George W. Bush Institute's Military Service Initiative. In 2017, President Bush painted a portrait of Marlene and Roque, which was displayed at his eponymous Presidential Library and Museum. That portrait and 66 others featured in the book "Portraits of Courage: A Commander in Chief's Tribute to America's Warriors" and are traveling around the country in various exhibits.
How has your Hispanic/Latinx background influenced your professional career?
The Hispanic culture allowed for the formation of a strong foundation. My parents were two blue-collar factory workers struggling to raise five children in downtown New York City in the 1960s. Their strong Latin heritage and beliefs were ingrained in us every day. Those ethics and morals taught us to be respectful of different cultures and races. Because of my husband's various domestic and international assignments, I was exposed to different environments and cultures. I was able to adapt and merge my Hispanic background with the love for this country and its military. In my role as a Hispanic military spouse and as an administrative assistant, I found my heritage helped me relate at all levels to individuals I've come across. It is an honor to work within the SAIC family. There is so much diversity, from race, to age and professional levels, and above all, the number of military-related staff. In a way, it feels like home in this organization.
What does it mean to have grown up in the Hispanic/Latinx community?
Diversity and adaptation were keys. I was raised in downtown New York City, surrounded by Hispanic and Jewish communities. There was a sense of family that exuded from every encounter within our environment. We had Spanish grocery stores, Spanish service at church, Spanish neighbors all looking out for each other, and more important, Dominican parents that forced us to learn the language so we could continue our heritage. The Spanish language was the only thing spoken at home. English was spoken at school and everywhere else, but as a sign of respect demanded by our parents, we had to speak Spanish at home. Now, I am able to read, speak, and write in both English and Spanish. This has given me a huge sense of pride in who I am and that I belong to a special community that cares. It is important to continue teaching future generations about our culture and proud heritage.
My culture shines at SAIC.
My day-to-day responsibilities at SAIC in the North Rhett office are very diverse: from being the assistant to Josh Sorkin, Solutions VP, to ensuring that the office is running smoothly and our employees are supported to do their jobs at the highest levels. Whether I coordinate small meetings or a 700-person all-hands meeting, Josh and Vice Presidents Bob Carruthers and Pete Lombardo are supportive of me and allow me to take on whatever is needed to ensure the success of our operations in this building. We are a 149-person-strong office. We just completed an office overhaul, even during the middle of the COVID-19 pandemic, resulting in a modern, professional space. I love what I do and the people I work with and for. Everyone has embraced my culture and who I am as a person. I am empowered to highlight my Hispanic heritage and my military background, which translates to the success of my job and the relationships that are so important to me.
---