03-03-2020
March is nationally recognized Women's History Month, giving all the opportunity to highlight the contributions of women to events in history and contemporary society. At SAIC, our organization comprises women in leadership roles that are critical to the success of our company and our customers' missions. Our female professionals go the extra mile each and every day not only to dominate their careers, but also to volunteer in industry organizations and partnerships across aerospace, technology, health IT, academia, and STEM industries. They are also actively involved in volunteerism in their communities.
SAIC celebrates eight of our dynamic women in leadership for their accomplishments and willingness to provide leadership development, technology education, networking, and mentoring to our youth and others in the communities in which we do business.
See #FemaleIngenuity at work!
---
LAURA BLUMBERG
Senior Program Manager, NASA
Vice President of the Board of Directors, Virginia Aerospace Business Association (VASBA)
Blumberg's strong leadership capabilities are on display serving as a lead on VASBA's board that supports more than 25 companies, nonprofits, and individuals representing many facets of the aerospace industry.
Blumberg makes VASBA an effective advocate for the aerospace industry in front of federal, state, and local policymakers. VASBA events provide networking opportunities between colleagues, industry leaders, and key policymakers.
Blumberg, our program manager for NASA's LITES II program, is a member of the VASBA board, serving as an officer (president), and the chairperson for VASBA's nominations committee. She is an active member of NASA Langley's Contractor Steering Council and is NASA Langley's point of contact for the local aerospace contractor community.
Through VASBA, the program manager is a member of the Virginia governor's Aerospace Advisory Council and the affiliated Informal Aerospace Working Group, whose members include NASA Langley's center director and other local aerospace leaders.
Favorite quote: "Sometimes the best thing you can do is not think, not wonder, not imagine, not obsess. Just breathe, and have faith that everything will work out for the best." —Buddha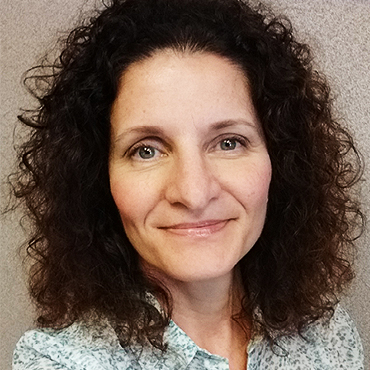 ---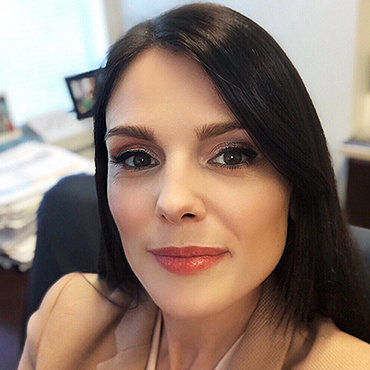 DIANA CEBAN
Vice President of Programs, Health/IT
Past President on the Chair of the Board of Directors, Healthcare Information and Management Systems Society (HIMSS), National Capital Area Chapter (2017-2018)
Ceban has exercised her executive leadership skills overseeing the business affairs and activities of the NCA chapter of HIMSS. She has provided direction to and coordination with other HIMSS officers, members of the group's board, and members of the chapter.
HIMSS NCA is the only federally focused chapter of the nonprofit organization, offering a unique depth and breadth of expertise in health innovation, public policy, workforce development, research, and analytics to advise global leaders, stakeholders, and influencers on best practices in health information and technology. The chapter is based in the Washington, DC, metropolitan area and consists of over 1,000 members.
Favorite quote: "Nothing is impossible, the word itself says 'I'm possible!'" —Audrey Hepburn
---
BRIDGET CHATMAN
Senior Director, Capture Management & Business Development Excellence Project Lead
Vice Chairperson of the Board of Directors, Women in Aerospace (WIA)
With over 2,000 members, the WIA is dedicated to expanding opportunities for women to be in leadership roles and increasing the visibility of women in the aerospace community. As vice chair of the WIA's board, Chatman served as host of the 2019 WIA Awards Dinner attended by over 300 industry and government guests. She also provides leadership and support to WIA's awards nominating committee as well as to WIA Stories, a series of panel-based discussions and networking events, and WIA Breakfast Club, a series of congressional aerospace policy talks.
As national co-leader of SAIC's Women's Employee Resource Group (WERG), she partnered with the WIA as a sponsor to provide WERG members professional development training. Her efforts promote and further develop strong female leaders in the aviation and aerospace industry.
Chatman is also an active judge reviewing hundreds of entries for NASA's Mars 2020 Rover and other STEM projects.
Favorite quote: "If they don't give you a seat at the table, bring a folding chair." —Shirley Chisholm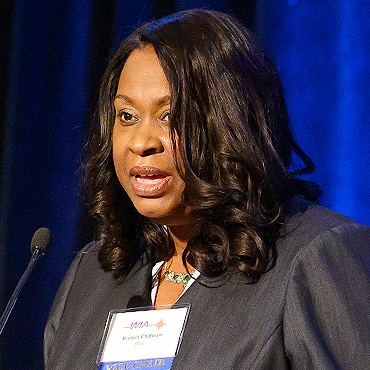 ---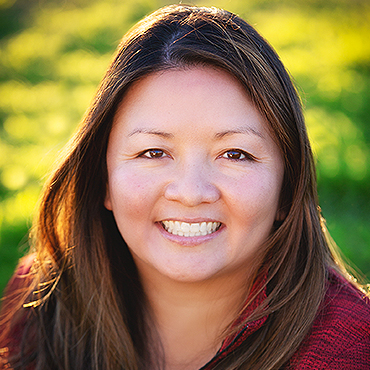 KUAN COLLINS
Solutions Architect Master
Impact Advisory Board Member, Austin Forum for Technology & Society
Dr. Collins' selfless approach to leadership is enduring, as she mentors, educates, and trains women in many technical and academic organizations. She is involved with the Austin Forum for Technology & Society, Capital Factory, and Texas Association of State Systems for Computing and Communications and is a professor at both St. Edwards University and the University of Maryland.
As an impact advisory board member for the Austin Forum for Technology & Society, Collins influences the direction of the longest-running tech forum in the Texas city, stimulating discussions among tech leaders, public advocates, and citizens on topics including artificial intelligence, internet of things, drones, augmented and virtual reality, and clean energy. At Capital Factory, also in the city, she supports an ecosystem of tech startups, working with private and public organizations, government agencies, and investment groups and serving as a mentor to the startups.
Favorite quote: "The future is completely open, and we are writing it moment to moment." —Pema Chodron
---
MIRANDA HENDERSON
Configuration Analyst Principal
Managing Director-Elect, Junior League of Tampa (JLT)
Henderson takes time to give back to the community as the managing director-elect of the JLT. With over 2,000 members, the women's association focuses on serving the community and its members through volunteerism, empowerment, collaboration, advocacy, and stewardship.
In the managing director role, Henderson supports the oversight of daily operations of over 2,000 women, as well as developing the organization's annual plan and ensuring its strategy is executed across the metropolitan area. This past year, Henderson was the JLT's strategic planning chair, leading a team of strategic planners to maintain the association's three-year goals and priorities.
In addition, she served as a member of the JLT Centennial Vision Team, where key leaders from the organization provisioned a new mission, vision, and strategic outlook.
Favorite quote: "For God has not given us a spirit of fear and timidity, but of power, love, and self-discipline."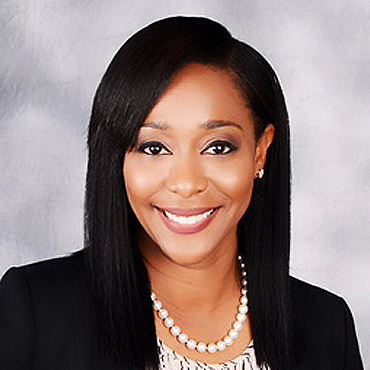 ---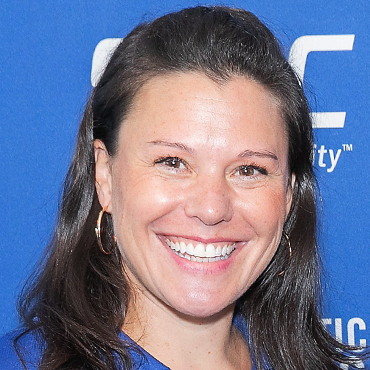 MEGAN MARSH
Solutions Architect Senior Principal
SAIC Delegate, United States Technology Leadership Council
Marsh's exceptional leadership helps facilitate discussions among executives in industry, senior government officials, and university researchers to exchange ideas and promote technology leadership for the benefit of society. Most recently, Marsh hosted over 20 companies and government and academic organizations to learn more about aerospace topics with NASA's senior leaders.
Favorite quote: "You must be bold, brave, and courageous and find a way... to get in the way." —John Lewis
---
DULCE McCARY
Systems Engineer Principal
Professional Logistics Chair for Region 2, Society of Hispanic Professional Engineers (SHPE), Los Angeles Professional Chapter
McCary is a dynamic leader in SAIC's Multicultural Employee Resource Group (MERG), which partners with local STEM student chapters, including the California State University, Long Beach (CSLUB) chapter of the Society of Asian Scientists and Engineers, the CSLUB chapter of SHPE, and Black Girls Code. Through the MERG, McCary excels as a technical volunteer bringing STEM coding events to SAIC's El Segundo campus.
Personal mantra: "Progress is better than perfection."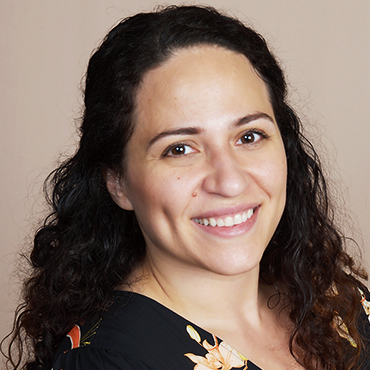 ---