It is National Hispanic Heritage Month, and SAIC recognizes the accomplishments of our Hispanic/Latino employees and their importance to our company.
Representative of the vast multicultural community of peoples whose ancestors came from Spain, Mexico, the Caribbean, and Central and South America — and SAIC's inclusive and diverse culture — the individuals featured here come from many walks of life. They are also a mix of sage experts in their respective fields and talented up-and-comers.
Their stories are below, and all of them have one thing in common: make the most of opportunities and always push beyond the status quo.
---
DANIELA SUMOZA-LINARES
Software Engineer
Daniela Sumoza-Linares is a software engineer who works on aviation mission software for the U.S. Army in Huntsville, Alabama. She has been involved in software development for advanced computing as well as digital connectivity. As a young Latina working in defense tech, she is proud of what she has accomplished so far in her career. She also volunteers in a number of local community programs in her spare time.
In her freshman year at college, Daniela joined SAIC as a summer intern.
"One of my best friends had a friend who worked for SAIC and said the company was looking to hire interns. I was a little intimidated by the idea of an internship in my first year of college but decided to go forward. After a great interview, SAIC offered me a summer internship to work in software development. After three months of learning tons of stuff, I took the offer to become a year-round intern. I have been with SAIC ever since.
"I had people who helped me in not only learning a programming language that I hadn't seen but also in understanding how a software development team works and how a real business operates. I felt proud that, as a freshman, I was doing stuff that other computer science majors don't normally do till their junior or senior years. SAIC has been amazing with opportunities and a great job after graduation."
She tells her early-career counterparts to be proactive in seeking out opportunities.
"I knew that, from my junior year of high school, I was going to have to pay for college on my own. I worked hard to receive scholarships to go to college, but even once I got there, I never seized looking for more scholarship opportunities. I received scholarships for women in tech and defense. They've not only enabled me to achieve financial security but also to attend conferences that have changed my outlook as a female and Latina software engineer. There are so many ways to enhance your career, and it is important to reach for them."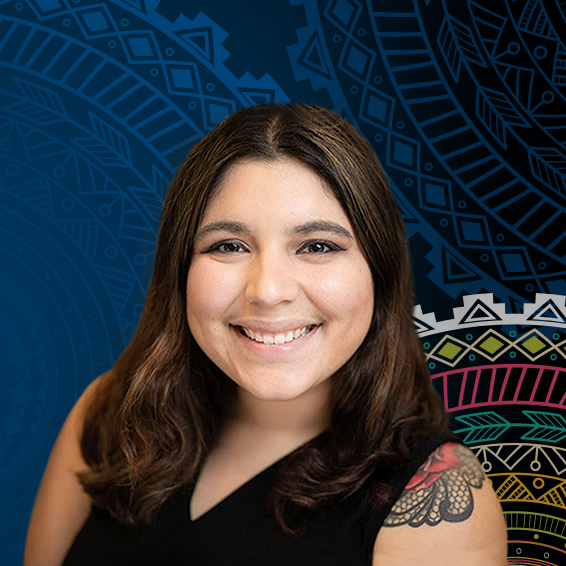 ---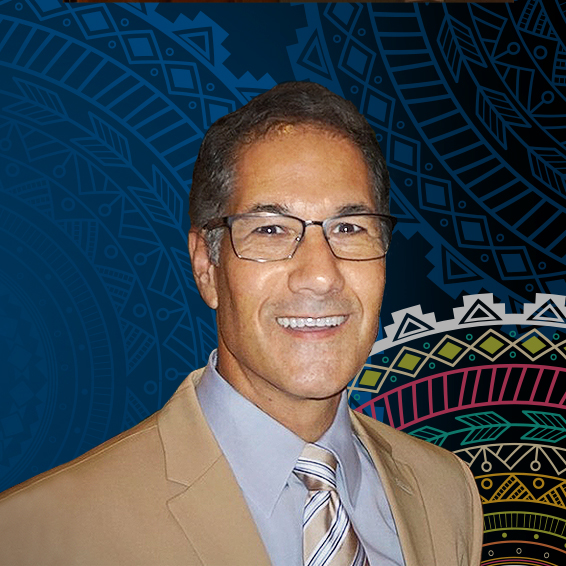 DAVID VAZQUEZ
Vice President of Quality
Based in O'Fallon, Illinois, David Vazquez is SAIC's vice president of quality who leads our Office of Business Conduct and Excellence. At Boeing, he became familiar with SAIC when it supported the aerospace firm's development activities in future combat systems. His respect for the people of SAIC and the focus on warfighters' missions ultimately led him here. David's leadership has been influential in developing our process asset library and internal process audits.
One of David's proudest SAIC achievements was leading quality efforts after the split with Leidos.
"I have been with SAIC for almost 14 years. When I first started, we were employee-owned, and when we went public and then split into SAIC and Leidos, we did not miss a beat with our quality qualifications. Within a month of the split, SAIC had an external ISO 9001 audit and completed our CMMI-DEV ML3 appraisal. The company remained process-focused and compliant with industry best practices. We maintained the things that we did well and changed the things that held us back."
To him, sharing knowledge and experiences is the best way to pay it forward in helping others.
"Pete Von Minden, who was a vice president at Boeing, was one of the most influential people in my early career. I was a young engineer selected to participate in an executive assistant program that allowed me to shadow him for a year. He mentored me and helped me see the big picture. I was able to ask questions about senior leadership decisions that didn't make sense to me, and he used these opportunities to teach me to look beyond the obvious, analyze the environment, and see how additional information influenced decisions.
"The experience was incredible and a great example of how leaders can give back. I have two daughters who are early in their careers, and what I told both of them was to stand out and be the person who stays a little late, finishes assignments a little early, volunteers to help, and double-checks everything to make sure it is right."
---
CRISTINA POTTER
Chief Ethics Officer
Cristina "Cris" Potter is SAIC's chief ethics officer, leading both the company's Ethics Office and International Trade Compliance Office. Based at SAIC's corporate headquarters in Reston, Virginia, she joined the company after the acquisition of Engility, and has already helped to expand the Ethics Office's reach by installing ethics champions at all SAIC locations. To meet SAIC's growing support of customers at international locales, she has also helped expand our trade compliance overseas.
Cris' mother has been the most influential person in her career.
"She emigrated to the U.S. from Argentina in the early 1960s to marry my father, a fellow Argentine. She went through considerable challenges and came to this country without knowing the language and a strong support base. She has fought hard for everything in her life. She always recognized that education was the key to everything and drove that into my sister and me so much that we were the first ones in the family to earn college and advanced degrees."
What are her words of wisdom for professionals of any age?
"If I could impart anything from my experiences, it is to be flexible with what the world has to offer—and to be grateful when it is offered. I've had many opportunities because of my willingness to take on opportunities that I thought were beyond my reach or skill set. I've learned that if they are offered to you, it's because someone sees your potential."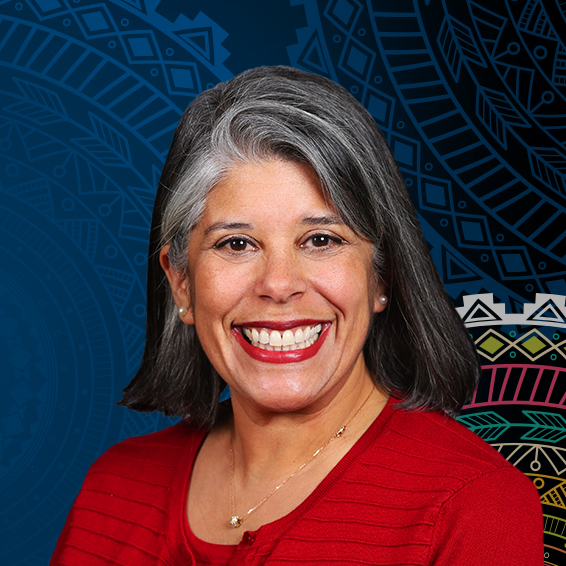 ---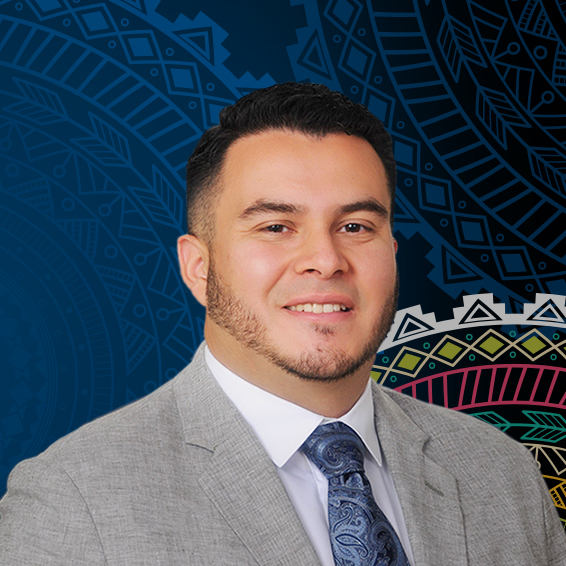 DOUGLAS ORELLANA
Director of Engineering Solutions
Douglas Orellana, based in El Segundo, California, is director of engineering solutions in SAIC's Solutions and Technology Group. He works on researching and developing the company's digital engineering solutions. Douglas and his team have been gaining prominence as thought leaders in the digital engineering arena, delivering many conference presentations and having eight abstracts accepted into the upcoming National Defense Industrial Association's Systems Engineering Conference. Douglas' paper on SAIC's work on systems engineering ontologies won best paper at the 2019 Conference on Systems Engineering.
Douglas' career in technology research has been molded, in part, by several mentors.
"Over my career I have had three mentors who influenced my path. In my undergrad years, I had research professors who showed me that there were different paths beyond industry. They encouraged me to look at graduate school and drove my passion for research. The last mentor was my Ph.D advisor, who was an entrepreneur and academic. He opened me up to approaching problems and how to go beyond research and into commercializing research."
He is grateful to do what he loves at SAIC.
"SAIC gave me a unique opportunity to work on researching and developing the latest solutions in digital engineering transformation, which I was not able to find anywhere else. Being able to move and lead the engineering solutions team for SAIC and our customers has been exciting, as it brings engineering, sales, and business development together. The work we have done has been applauded and awarded externally."
He is committed to giving back to future generations of researchers and engineers.
"None of my mentors were Latino, which is why I try to do my best to mentor students and young professionals. Don't be afraid to speak up and let your ideas out, as they can be innovative."
---
NELMARIE MIRANDA GARCIA
Talent Acquisition Manager
Nelmarie "Nel" Miranda Garcia is a SAIC talent acquisition team manager based in New Market, Maryland. In her 11 years with the company, she thus far has led several phase-in recruiting efforts for major customer programs, including NASA. She has worked in management roles and also has been recognized by her peers in talent acquisition and awarded Citizen of the Year in the company's external community support program.
Inclusion and diversity are tied directly to Nel's work in talent acquisition.
"I have been very fortunate to have worked in great organizations throughout my career, including Walt Disney World, Ritz-Carlton, and Sodexo. Each one has provided me with different degrees of mentorship and influence. But Rohini Anand at Sodexo was the driving force for inclusion and diversity while I was there. She was passionate about inclusion and planted that initial seed to help me step out of my comfort zone, share my stories, and not be afraid of my differences."
She joined SAIC for a stretch opportunity.
"While looking at opportunities, SAIC not only brought me back to recruiting in a senior role, it also challenged me in an area that I did not have experience—different fields, including biotechnology and research positions, with different recruitment needs. I could not pass up the challenge. So, take on different challenges, and do not be afraid of making mistakes."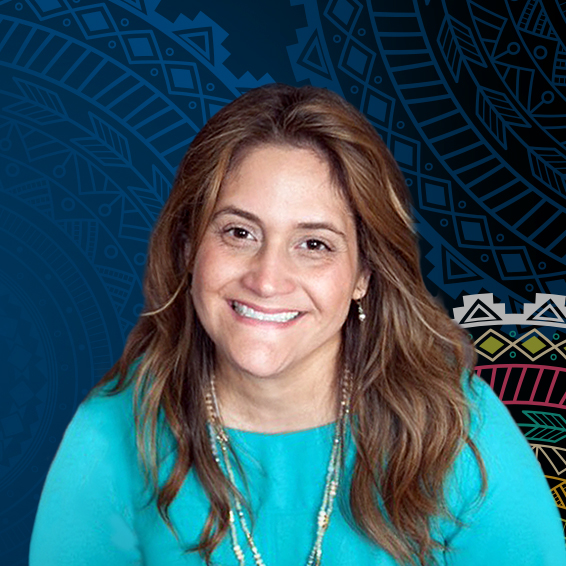 ---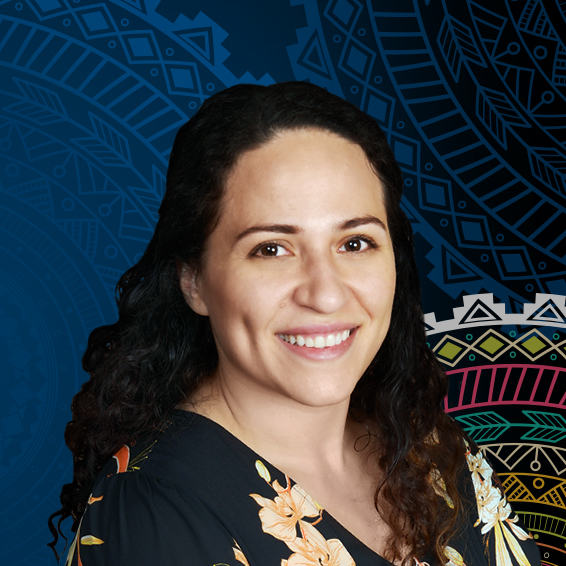 DULCE MCCARY
Principal Systems Engineer
Dulce McCary, based in El Segundo, California, is a principal systems engineer in SAIC's Solutions and Technology Group. She models space systems in support of the Space and Missile Systems Center's Remote Sensing Systems Directorate within the U.S. Air Force. As a Latina in STEM, she feels it is important that there are mentors available as well as avenues for speaking up and being heard.
Dulce is an ardent supporter of professional resource groups.
"Use your platform to bring passion and innovative ideas to the table. Internal resource groups, such as the Multicultural Business Resource Group and the MOSAIC program here at SAIC, and external professional groups like the Society of Hispanic Professional Engineers and Society of Women Engineers offer professional development, networking, and mentorship. Your career is a marathon, not a sprint. Keep in touch with where your industry is going."
She feels fortunate to have had a great mentor to boost her career aspirations.
"Dr. William Eisenstadt, a professor in my graduate RF/microwave circuits program, was a great mentor because of his encouragement when I was applying to companies to work for after graduation. He had countless discussions with me about what it was like as an engineer in industry and about different career paths. Also, what made him a great mentor was his attention to his students. That had an impact on me; it made me feel supported."
She would love to see representation continue to increase in STEM.
"It wasn't until after I graduated with my master's degree in electrical and computer engineering that I met a Latina engineer—someone like me. For minority students, the best thing is getting encouragement from academia and industry to help them cross that stage on graduation day."
---
GABRIEL CAMARILLO
Vice President of Strategy and Planning
Gabriel "Gabe" Camarillo is vice president of strategy and planning in SAIC's Defense Systems Group (DSG), based in Reston, Virginia. After concluding his military career at the Pentagon, supporting the U.S. Army and Air Force, Gabriel joined SAIC in 2017. Since then, he has helped SAIC provide systems engineering and define technical architectures for Army Futures Command, covering all of the Army's top modernization priorities and programs.
Being trusted to excel in roles of greater responsibility has defined Gabe.
"I've been lucky to have had multiple role models throughout the course of my career. Advancement is directly tied to taking on new and difficult challenges, and I've had mentors and leaders that trusted me to take on roles of greater responsibility. When I first came to the Army in 2010, I served as a senior advisor to the chief acquisition official. After a little over a year, I was asked to be the principal deputy acquisition official for the entire Army—the equivalent of a COO for a $25 billion organization. It was daunting, but I was always encouraged by the confidence that leaders placed in me."
It is why he encourages professionals to take risks in their careers.
"I've worked as a lawyer, campaign manager, government acquisition official, and government personnel head and now am in strategy and growth. I firmly believe that all of my experiences have enhanced my ability to perform in my career and given me amazing opportunities. Take calculated risks in defining your career path. Be willing to try different roles or even different fields than you are accustomed to. Don't be afraid to reinvent yourself with opportunities you wouldn't have planned for. It broadens your perspective and the expertise you bring."
He joined SAIC to continue contributing to the Army and DoD's modernization efforts.
"I was familiar with the great engineering and integration work that SAIC provides. We help glue the elements of complex systems together to help warfighters meet their mission objectives. It's a critical task that SAIC does extremely well. I was thrilled to bring my experience to the company. I also came to SAIC for the people—I have deep ties with several colleagues that I have worked with over the years, and I relished the opportunity to work with the DSG team."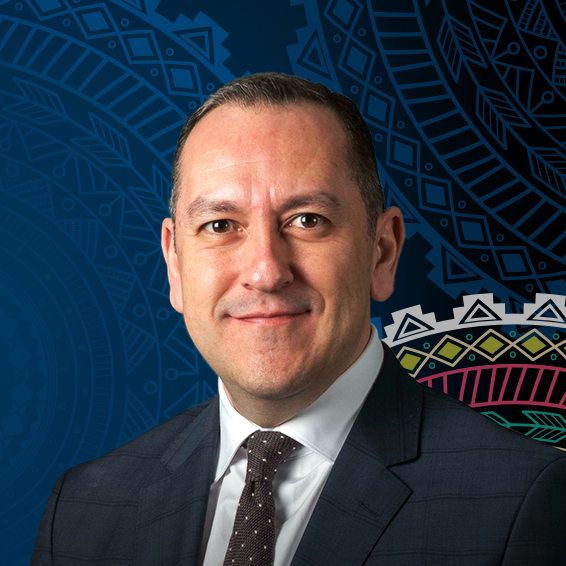 ---