We give the Air Force technological advances to uphold national security and ensure a safer tomorrow.
SAIC understands the challenges our airmen face. We converge IT, training, analytics, and digital engineering to help the Air Force become an agile force that meets evolving mission needs. SAIC supports the Air Force with systems engineering, command and control, training, and space launches, while our smart and logical approach to modernizing its systems and capabilities — including migrating nearly 800 mission applications to its Cloud One computing environment — lowers its risk of disruption to critical operations.
---
Capabilities for Air Force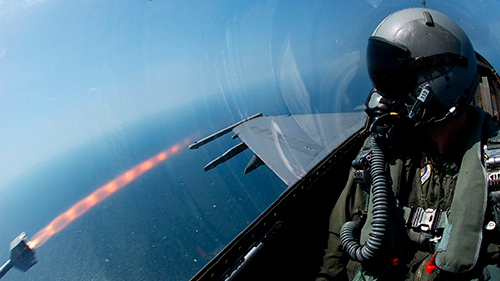 Our advanced-technology, analytics-driven solutions provide training that sticks.
We deliver integrated training solutions and methods focused on producing specific learning outcomes and tailored to the needs of each Air Force customer. We drive transformational improvements in training by leveraging advanced analytics. Our solutions include:
Mobile platforms that provide 3D/AR/VR-based views of operations, processes, and actions for greater cognitive intake.
Holistic implementations of micro-learning — a learning methodology SAIC has adopted for our own training needs.
VR-based training that immerses learners in a virtual operations center to provide cognitive skills training.
Our Joint Range Extension solution supports multi-lateral command and control for ensuring security and safety around the world.
To defend against global threats, the U.S. and its allies need the ability to exchange tactical information in real time and around the world for situational awareness. For more than 20 years, SAIC's Joint Range Extension (JRE) solution has reliably delivered Link 16 and long-haul data and communications exchange to provide a common tactical picture for coalition forces under combat conditions while also feeding this information to the common operational picture. SAIC has fielded over 1,700 JRE systems to the Department of Defense, NATO, and allied countries. Our JRE solution:
Is the established backbone for tactical data link operations.
Runs on virtually any workstation, laptop computer, and operating system.
Feeds into analytics tools for on-the-edge analysis and decision-making.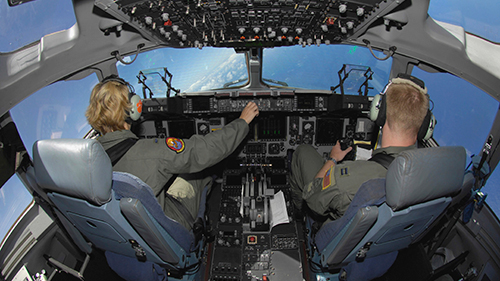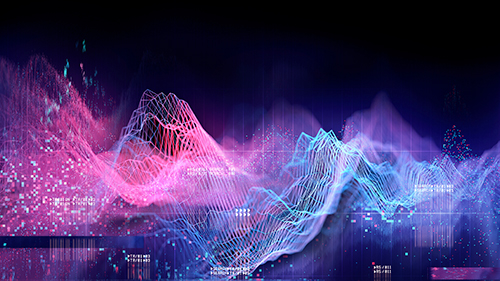 We can tailor data analytics solutions to the needs of the Air Force.
We integrate proprietary and open-source processes, methodologies, and tools — including machine learning algorithms — into an accessible platform that allows our customers to collect, curate, analyze, and act on disparate data sets. Our analytics suite uses machine learning, artificial intelligence, and deep learning and provides at-the-edge analytic processing and automation of analyses.
Sensor data collected and analytics performed on the battlefield are exchanged with our Joint Range Extension solution for shared situational awareness. Our MetaSift solution sorts through and analyzes gathered multimedia files to surface not readily available or obvious information.
Our smart modernization approach is a safe and effective way to get out of legacy systems and vendor lock.
SAIC's smart modernization holistically addresses an enterprise's modernization challenges by employing innovative tools and best practices that save O&M and modernization costs while improving security posture.
Our approach includes our proprietary toolset and practices for rapid app readiness analysis and conversion to containerized microservices. We analyze your portfolio and modernize it in smart increments to lower risk and improve predictability.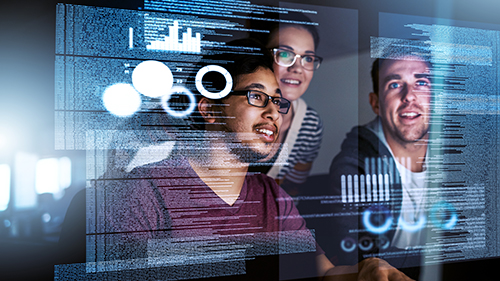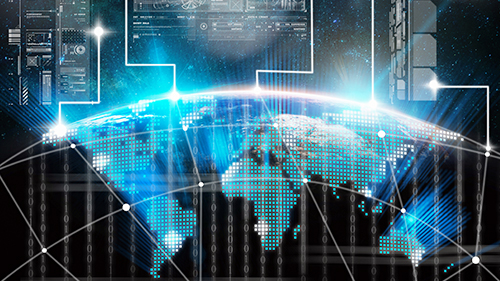 SAIC's digital engineering helps evolve systems and capabilities to the speed of mission challenges.
SAIC's digital engineering offerings accelerate customer missions by taking them beyond traditional model-based systems engineering methodologies. Digitization of engineering brings versatility in design and technical integration to empower our customers to adapt quickly to mission and requirements changes.
Decision-making processes and innovation insights are enhanced with the ability to perform trade studies quickly and accurately. Our digital engineering solutions are vendor agnostic — we use the best commercially available tools — and capture and integrate knowledge from across disciplines in the enterprise.