Becoming the Digital Organization of Tomorrow
SAIC Virtual Event Replay
With the U.S. Space Force recently declaring to become the first fully digital organization in the Dept. of Defense, SAIC, Dassault Systemes, and Prewitt Ridge engage in a panel discussion to explore the digital future, first steps, and how teams of any size can effectively prepare for the journey and reap the benefits. Moderator Kuan Collins, SAIC master solutions architect, is joined by Kimberly Nunn, SAIC chief systems engineer; Sanjay Khurana, Dassault Systemes director of cyber, electrical and fluidic systems; and Steve Massey, Prewitt Ridge co-founder and CEO.
Featured Speakers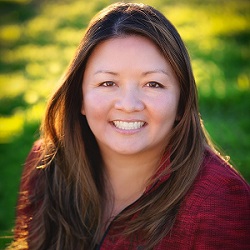 Kuan Collins Master Solutions Architect, SAIC
Kuan Collins is a recognized expert and resource in specialized engineering and data analytics. She has led senior solutions architect teams and development of intelligent software solutions that produce insights and action plans from disparate data sources, using data-driven and artificial intelligence methods. A Ph.D., Collins draws on her judgment and expertise derived from her 19 years of experience to develop technical strategies, architectures, and roadmaps for solving total system challenges for intelligent software and analytics customers.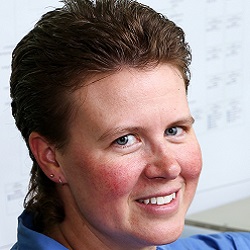 Kimberly Nunn Chief Systems Engineer & Solutions Architect, SAIC
Kim Nunn is a chief systems engineer and solutions architect within SAIC's digital engineering (DE) team. As one of the company's top DE strategists, Nunn helps federal customers implement various aspects of model-based systems engineering (MBSE) and digital transformation. Her experience includes work on modeling and simulation-based standards conformance testing tools at the Dept. of Defense Joint Interoperability Test Command (JITC) and work on data engineering and harmonization within the warfighter, space, and intelligence communities. Nunn is an INCOSE Certified Systems Engineering Professional (CSEP), a Certified Change Management Professional (CCMP), and a member of the Institute of Electrical and Electronics Engineers (IEEE).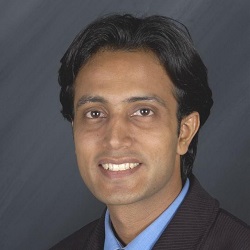 Sanjay Khurana Dir. of Cyber, Electrical & Fluidic Systems, Dassault Systèmes
Sanjay Khurana is an expert in requirements engineering and model-based systems engineering. He has been working with multiple industries on in-depth research into customer business processes and on critical engineering and business transformation strategies using systems engineering fundamentals. Khurana has also been working with industry and academia to advance the state-of-the-art by bringing new modeling and simulation technologies together. He is currently the director of technical sales for cyber, electrical, fluidic systems at Dassault Systèmes. An INCOSE Certified Systems Engineering Professional (CSEP), Khurana has a bachelor's degree in industrial engineering and a master's degree in software engineering.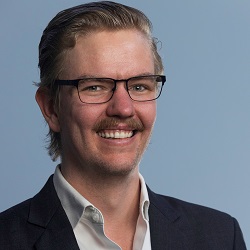 Steve Massey Co-Founder & CEO, Prewitt Ridge
Steve Massey is co-founder and CEO of Prewitt Ridge. Founded in 2019, Prewitt Ridge is focused on charting a path for deep-tech teams to design and build world-changing technology faster and safer. Prewitt Ridge's technology reduces friction in collaborative design efforts by connecting critical data elements between engineering teams and offering git-like tracking of project-wide changes. It currently serves users in the aerospace and defense industry, across commercial and government engagements, with its technology. Prewitt Ridge was a 2020 cohort member of the Techstars Starburst Space Accelerator, in which SAIC is a partner. Massey's experience includes launching spacecraft at SpaceX in its Mission Management group and engineering leadership in building real-time AI systems at Slingshot Aerospace. He holds degrees in electrical and computer engineering from Parks College at Saint Louis University.