IT Modernization: A Great Need and Opportunity
SAIC wants to be the best partner to our customers in their modernization journeys

02-26-2020

Coby Holloway

IT MODERNIZATION
It's easy to overlook the significance of IT in our lives, but I believe it's critical that we don't—it's an essential part of everything we do.
This is particularly true for the federal government. All of our endeavors as a people are in some way shaped, delivered, or essentially enabled by IT systems, whether it's frontline support for the warfighter, analysis of threats to our national security, or delivery of the core services that our citizens need in their day-to-day lives. Much like our nation's roads and bridges, the national power grid, and the modern miracle that is our clean water and sanitation structure, IT systems are an essential infrastructure to support our civilization.
Unfortunately, the weight of maintaining legacy systems, which have slowly developed and expanded over decades, now in many cases exceeds the resources available to support them. This means that for those systems—including the ones that deliver core public services like defense, health care, food security, and space exploration, to name just a few—we have not been able to pursue the meaningful technological upgrades to keep services at the cutting edge. In some cases, these systems exist in a degraded state because we have lost the ability to properly maintain them.
The need to modernize our IT systems is a critical challenge, but it is also a great opportunity—one that I think SAIC is particularly well-suited to help the government meet.
That's why when I was recently offered the opportunity to serve as SAIC's vice president for IT modernization, I jumped at the chance. I know how important it is that we get this right, and I also understand how SAIC is ideally positioned to help affect the changes we need to move our country forward.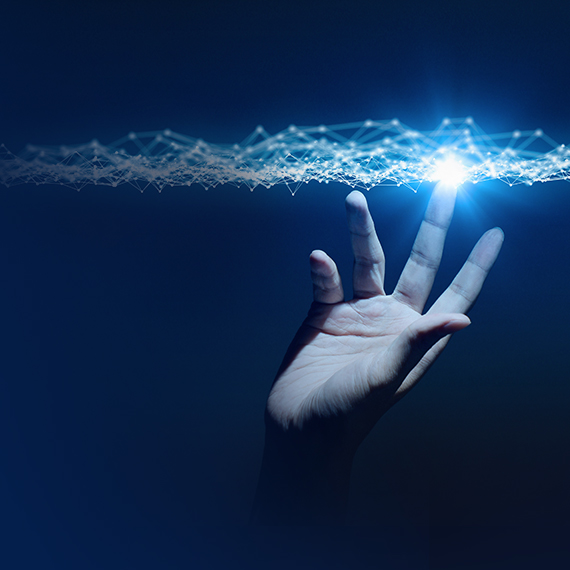 We've spent decades refining our ability to manage positive disruption and help customers maneuver the currents of technological change.
As a premier technology integrator, we have the personnel, tools, processes, partners, and experience to make successful IT transformation a reality for our customers. We're combining the best technologies with key transformation practices such as training, organizational change management, and digital engineering. We also have a deep understanding of our customers and their unique needs, which allows us to ensure that they get tailored, timely solutions to meet their mission outcomes.
We've spent decades refining our ability to manage positive disruption and learning how to help our customers effectively maneuver the currents of technological change to deliver incredible mission outcomes. We specialize in the secure and efficient adoption of the future, and the modernization of legacy IT systems is just another tomorrow for us.
This is an amazing time. SAIC is not leaning. We're leaping forward to make sure we are the best possible partner to our customers on their modernization journeys. In doing so we will ensure the prosperity and advancement of human civilization on earth and beyond—our responsibility is nothing less, and we wouldn't have it any other way.