Black History Month
SAIC celebrates the history, culture, and
contributions of African Americans
We look within and share stories of our team members
SAIC knows that a collaborative workplace -- empowered by a mosaic of people with different backgrounds, perspectives, life experiences, and skills -- generates the most innovative ideas and solutions for our customers.
Here, we celebrate inclusion and diversity in our workforce with a spotlight on some of our talented African American teammates. Read their stories below. And learn why our culture of engagement, collaboration, and achievement for all of our employees makes SAIC a career destination.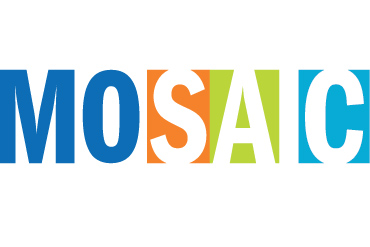 Butch Kennedy
Marlvis (Butch) Kennedy is a systems engineer, providing design and engineering support for the U.S. Marine Corps Combat Operations Center in Quantico, Virginia. Butch is a 2019 Science Spectrum Trailblazers award winner at the Black Engineer of the Year Award (BEYA) STEM Conference for his accomplishments in science, technology, engineering, and math.
All my life I've had to work hard and prove myself over and over. My constant challenge was to prove that I belong, and I worked hard to get here.
There have been many turning points in my career, but the one that affected my life the most was being the lead engineer on a previous contract. It was the most difficult yet most rewarding position, working on a project that was expected to fail. But the team worked hard and persevered.
I mentor youth every day. My advice is work hard and stay focused. There will be failures, but without failure there is no success. I have failed many times, but it's about how you get back up. In my freshman year in college, I went on academic probation. I could've easily quit. But I didn't and went on the dean's list because I refused to quit.
What brought me to SAIC was not only the compensation but the opportunity as an engineer. What keeps me here is the people. At SAIC, I have gotten to know some of the most amazing men and women who have become family to me. This is what SAIC is to me; it is a home, a family.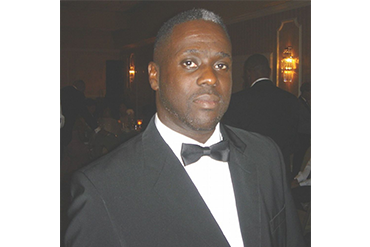 Aida Gourdine
Aida Gourdine is a senior principal cyber security analyst, and compliance and audit manager/acting deputy security program manager at a federal civilian agency customer.
I manage two teams responsible for security assessments, audit support, and audit findings remediation. For the past few months, I've also been the acting deputy security program manager, responsible for the security program SAIC provides to the customer.
Most times in my career, I'm the only woman in a room full of cyber professionals. In the cyber arena, the ratio of women to men is 1 to 4. This can be daunting for someone who is just starting out. I'd say to anyone that they be open to learning new things and speak up.
I have seen SAIC make strides in our diversity program. It's something I appreciate, in that SAIC is recognizing and appreciating the beauty of our workforce.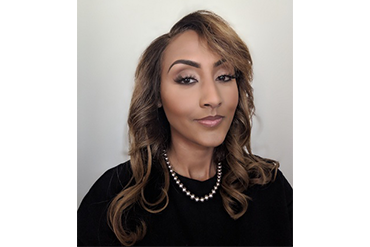 Hank Garrison
Henry "Hank" Garrison, Jr., is a senior principal training analyst working at Army National Guard G2 Readiness Section in Arlington, Virginia. Hank is a 2019 Science Spectrum Trailblazers award winner at the Black Engineer of the Year Award (BEYA) STEM Conference for his accomplishments in science, technology, engineering, and math.
I was in the military in 2010 and wondering whether to stay until retirement. It was during this time that I met my wife. She had spent 13 years in the Navy and then four years in the civilian sector -- some of it as a DOD contractor. I talked with her about my wanting a change yet still wanting to serve the warfighter, but I also spoke about my nervousness in "making it" as a civilian.
Since she made the same decision a few years before, she was able to empathize with me. She bestowed her confidence upon me, and I took that leap of faith. Even though I look back fondly on my time in the military, I don't regret my decision. I've been able to satiate my desire to support the warfighter and my desire to grow as an intelligence professional.
That turning point ties directly with what brought me to SAIC. I interviewed with lots of companies prior to exiting the military, but SAIC made me feel the most comfortable with my transition, knowing that I would be in good company, with many military veterans, and have the access to explore different opportunities.
I was honorably discharged from service in June 2010 and started with SAIC at the end of August. I was on a program with the company for a few years but eventually had to shift to a different contract.
In October 2016, I was contacted by a former SAIC colleague and friend, who asked me if I was willing to re-join the company. There was no hesitation on my part.
At SAIC, I have team members and supervisors that care about my and others' well-being, as well as the knowledge that I'm supporting the warfighter.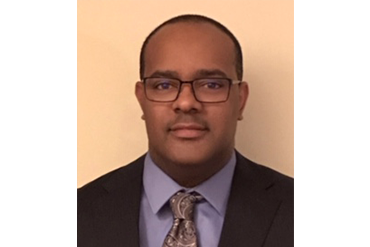 Karen McWilliams
Karen McWilliams is SAIC's senior vice president and deputy general counsel.
My team and I provide legal advice and counsel to the company's human resources, contracts and pricing, finance, procurement, intellectual property, and real estate and facilities functions. SAIC has a work environment that is welcoming to all. SAIC recently was named by Forbes as a Best Employer for Diversity and in 2018 a Best Employer for Women. This is validation of what I encounter daily working at SAIC.
In my experience, to be successful, you have to get out from behind your desk and go build relationships, make connections, and network. I learned eventually that relationships are key to advancement -- second only to doing stellar work.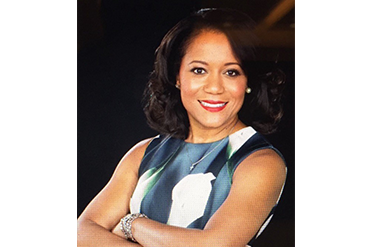 Tollie Strode, Jr.
Tollie Strode, Jr., is a senior project manager working at the U.S. Army Maneuver Battle Lab at Fort Benning, Georgia. He supports engineering programs that enhance warfighters' capabilities, leveraging his knowledge of military doctrine and live-virtual-constructive simulation. Tollie is the 2019 recipient of the Gen. Lester L. Lyles Legacy award given at the Black Engineer of the Year Award (BEYA) STEM Conference honoring a lifetime of engineering excellence and accomplishments.
After my military service, I joined the manufacturing management of a major consumer goods company. As an African American manager, I faced challenges on both professional and personal levels. The African American population where I was assigned peaked at 1 percent.
I had to leverage my military experience to remain disciplined. I made it a mission to knock down stereotypes by being diligent in my work, ethical in my conduct, and a friend with anyone I encountered. I also acknowledged that my family and I lived in a culturally uniform community that deserved our best and owed us its best. My professional success has come from that same awareness: my organization deserves my best and owes me its best.
I've gained so much from working through technically complex issues and developing subject matter expertise. My advice is to do the work, stand for something, but be willing to learn. Have a solid foundation of personal principles and convictions and a respect for others. Trust is a two-way street; it is the precious glue that holds teams as well as families and communities together in the toughest of times.
My father and his legacy shaped my beliefs and attitude. My cousin, Woody Strode, helped break the color line in the National Football League and later became an accomplished actor in Hollywood in the post-war era. Their words of wisdom and votes of confidence lifted me up when I doubted myself. Their examples made a difference in my life that I cherish and live by to this day.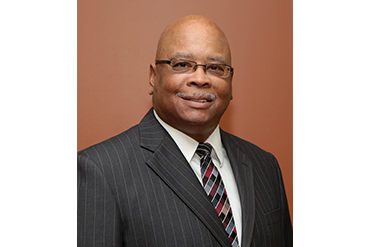 Gayle Westbrook
Gayle Westbrook is program manager of SAIC's National Applications and Technology Solutions Services (NATSS) contract with the Department of Transportation.
When I was in college, I was part of Xerox Corp.'s five-year Cooperative Education program, where I alternated between semesters at school in D.C. and in Rochester, N.Y. The program influenced my career choices and introduced me to many management styles very early in my career. I had an amazing manager who encouraged diversity of ideas, intellectual curiosity, and feedback. My teammates and I felt we had a say and that our good ideas were considered.
It was not until much later in my career when I realized his influence on my expectations of leaders and of myself, as I became a leader of projects and people. His style was truly special, and I strove to be the type of manager he was.
I spent many years in product development at companies that sold products, doing hardware and software R&D. I then joined a government contracting company to build software for the Navy. I learned the world of government contractual rules and stakeholders and was exposed to project management and working on behalf of government customers. The contracting company was not particularly successful and the work dwindled, so I went back into product development.
Government contracting still intrigued me, and when my family moved back to D.C., I applied with SAIC for a position as technical lead on a Defense Logistics Agency contract. The rest is history. I have been with SAIC for 15 years, supporting all sorts of systems development, integration, or operations for different agency customers.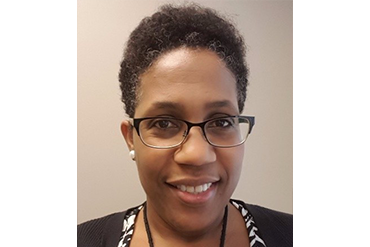 Newton Campbell, Jr.
Newton Campbell, Jr., Ph.D., is a senior principal solutions architect, providing scientific analysis and modeling, engineering, information technology, and high-performance computing solutions to NASA, NOAA, DOD, Dept. of Energy, and other federal and state government agencies. He is a 2019 Modern-Day Technology Leaders award winner at the Black Engineer of the Year Award (BEYA) STEM Conference for his accomplishments in science, technology, engineering, and math.
The biggest personal obstacle that I had to overcome was myself. My thinking about how others were different than me gave me insecurities, making moments such as a meeting awkward or challenging. But over time, I realized that the things that made me different, along with smart work and determination, were why I was chosen to lead, why my ideas were selected, and why I was given awards and accolades by government organizations and technology groups, from some of the best and brightest men and women on the planet.
Having good mentors throughout my career certainly was most helpful. Not only were they supportive of me, they brought me into the room, to meetings and events with high-level people whom I thought were more than I ever could be. Then I realized that I could be just as much as those folks in the room.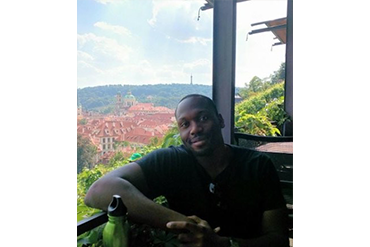 Abolade Adepiti
Abolade Adepiti is a nuclear weapons survivability and policy analyst principal. She is a 2019 Science Spectrum Trailblazers award winner at the Black Engineer of the Year Award (BEYA) STEM Conference for her accomplishments in science, technology, engineering, and math.
The turning point in my career was when I got my initial job as a nuclear analyst. It was a job that I found interesting, so I decided to pursue an advanced degree in nuclear engineering.
The majority of tasks at my previous job overlapped with SAIC contracts with customers at the Pentagon. I was looking for an environment that fostered professional growth and advancement. After speaking with a few SAIC employees and doing research, I found that the company has a broad footprint in the nation's nuclear enterprise. Moreover, SAIC has a great reputation for growth and advancement, along with a culture that supports learning and on-the-job development.