Digital Engineering
Design, integrate, operate, and sustain with confidence and predictable mission performance.
Make the most of the tools and knowledge that already exist in your enterprise.
SAIC is leading the industry in transforming customers' enterprises to leverage digital engineering technologies throughout development, operations, and sustainment. SAIC teams are applying model-based systems engineering (MBSE), modeling, simulation and analysis (MS&A), mission engineering, digital twin and model-based support for the Department of Defense, intelligence community, civil space systems, and enterprises of all levels. Our award-winning digital engineering experts are pioneering curation and semantic frameworks required for universal control of complex portfolios and cross-domain integration.
SAIC has the tools, processes, and domain expertise to integrate systems and solutions from multiple vendors using open architecture techniques. We perform integrations in a dynamic and agile manner into constantly evolving system-of-systems and open-system architectures to address speed and evolution of threats. Among our work for digital engineering customers, we:
Evaluate concepts and architecture options at the component, subsystem, segment/system, and enterprise levels.
Define implementation paths for new solutions and upgrades, including non-traditional technologies into existing and future systems.
Design experiments and tests to evaluate performance against predicted values.
Apply agnostic, conflict-free approaches to leverage commercial solutions in traditional government systems.
Provide actionable information on technical capabilities and their costs, mission effects, and schedule impacts.
Click on the assets below for more on how we're delivering digital engineering and engineering transformation.

Our digital engineering suite of tools allows us to better design, develop, and deploy effective systems that optimize mission impact. Assessing both current and future potential domain variables, digital engineering handles multi-mission analysis. Deploying solutions with an eye toward the future is ideal for defense, intelligence community, and enterprise portfolios.

Mission engineering is our resilient architecture and validation/evaluation tool. This approach uses modeling and simulation to investigate important issues facing the warfighter and interacts seamlessly with the analyses performed by our digital engineering suite. Mission engineering can enhance warfighter capabilities with multiple designs created for each scenario.

Quick response modeling delivers fast, accurate analyses to senior government leaders. This tool features an in-depth modeling and analysis environment supporting the evaluation of system performance across various capabilities. For instance, we can apply physics models to verify portfolio selections for a constellation consisting of various missions. Then, we can feed those analyses into a decision loop to secure the best possible selection.
Digital Engineering Validation Tool
Intended for free use by the worldwide systems modeling and engineering community, our Digital Engineering Validation Tool improves the quality of functionality of system models. The tool is a set of validation rules and customizations that guides model development to create model consistency among teams and stakeholders. We have tested the tool against both public and proprietary models to ensure its functionality in synchronizing and reducing the number of system architecture elements for more effective and efficient modeling efforts.
Go to SAIC Digital Engineering Validation Tool
---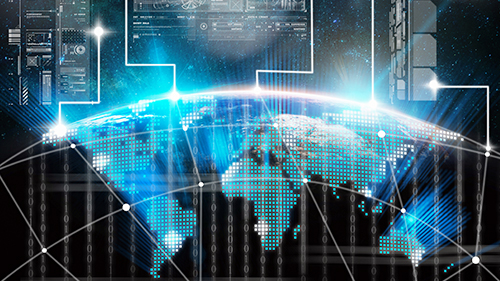 Ingenuity In Digital Engineering
SAIC jobs in systems engineering and digital engineering
Systems engineers with recent experience developing executable architectures, system models, simulations, or analysis of architectures (enterprise, system of systems, components, etc.) are needed to join SAIC's energized systems engineering team that is leading digital engineering transformations for our customers.