We are joining forces with CommunityDNS to launch cloud-based capabilities that strengthen enterprise security
We are collaborating with industry leaders to offer customers an innovative set of advanced cybersecurity and intelligence services to alleviate Distributed Denial of Service (DDoS) and other domain name system based attacks. These offerings will give customers a cost effective solution without purchasing software or hardware for their infrastructure.
SAIC and CommunityDNS, a leading Internet operations, security, and DNS service provider, are partnering to offer services that may prevent regrettable events from unfolding.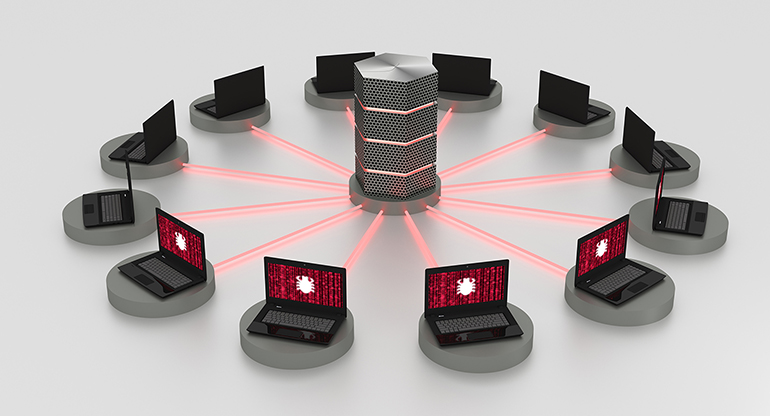 This offering joins our as-a-service (aaS) cyber suite that offers mitigation capabilities that block and protect organizations against large-scale DDoS attacks at or near the point of intrusion. By focusing on the point of attack, this capability keeps customers' websites running smoothly without impacting the network or servers.
Large-scale, persistent attacks directed at cyber infrastructure are becoming a major threat to our federal government and commercial customers. DDoS attacks slow down, or in some cases, completely block access to websites or services.
"These threats are constantly evolving and need to be met and defeated sooner. Together, we are working to provide customers with solutions that address a top pain point, further out and faster, without requiring burdensome network software deployments," said Robert Morris, SAIC's cyber practice lead.
DDoS attacks can overwhelm a site with malicious requests. These attacks are increasingly targeting network infrastructure and the DNS – the system that translates domain names to IP addresses.
SAIC's solution
Provides resiliency in the face of massive DDoS attacks
Removes cache poisoning or man-in-the-middle attacks on DNS
Enables in-network users to communicate if access to the Internet is limited
Enhances Cyber Threat Hunting with near realtime BGP data