10-21-2018
Payload, launch, and operations expertise boosts Air Force Space Command
Thousands of satellites and hundreds of thousands of pieces of manmade debris orbit the Earth—from as distant as 22,000 miles to merely 100 miles above the surface. Traveling at 20 times the speed of sound, even a tiny bolt can cause catastrophic damage to satellites and spacecraft.
Our experts who support Air Force Space Command keep their eyes peeled, reporting on all of the objects that can be detected. This isn't merely for protecting your satellite radio or the GPS-controlled ATM where you get cash. National and global security hinges on space control.
Now that space is a contested domain with potential adversaries demonstrating the ability to take out our space-based assets with physical and cyber attacks, maintaining space situational awareness is increasingly important.
This is just one critical mission our teams support for the space community in three intersecting areas:
Protecting and enhancing current space capabilities.
Providing capabilities to warfighting commands.
Preparing for the future of warfare in space.
To our teams of mostly veterans, the reality is no longer hypothetical. "We're very sober when we think through this," said Mike Rosas, who retired as chief of operations for the 14th Air Force and now leads an SAIC team based in Colorado Springs, Colorado.
"We have lived space operations so long we sometimes forget we're not in uniform anymore," Rosas said.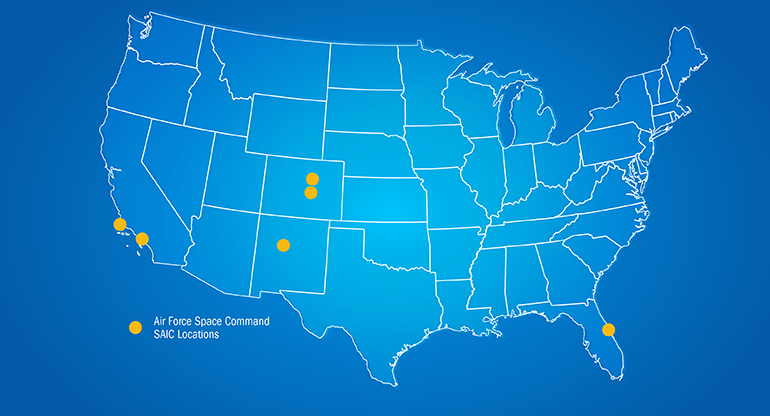 Enhancing current operations
Our teams of engineers, strategists, and integration experts ensure safe and effective space operations for the Air Force, from concept to launch and operations.
When the Air Force needs a capability that only can be achieved from a new satellite, our team works with them from the beginning to develop the right solution, often years ahead of launch. We help decide which booster will get the payload where it needs to go in orbit, and provide requirements and acquisition support.
Because launch is often the riskiest phase of a program, we bring the needed expertise in planning and managing complex engineering and integration projects to ensure success.
Our teams continue support on the launch pad, integrating the payload to the booster, making go/no-go decisions, and ensuring a safe launch. Post-launch, we continue to provide engineering support until the payload is in orbit and "turned on." If the payload is for remote sensing, our experts remain involved throughout operations.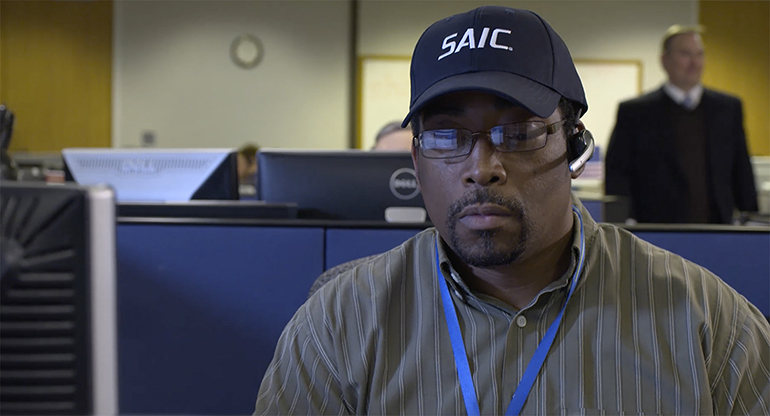 Space systems support warfighters
Resilient architectures are essential to the protection of U.S. space assets, including intelligence, surveillance, and reconnaissance systems that provide geospatial data and information to deployed military forces and defense and intelligence decision-makers.
Keeping those systems operational is of paramount concern for the safety and success of our warfighters. We work 24/7 to monitor other spacecraft, avoid collisions with debris, protect assets from aggressors, and keep information flowing to forces in the air and on the ground.
Cyber defense is now planned into every system from the beginning to ensure U.S. assets can avoid a cyberattack or survive one and operate through it. We have invested in tools to validate the resilience of these architectures to incorporate the latest technologies in preventing cyber threats.
Shaping the future in space
As space becomes more and more contested, space control, resiliency, and cyber are increasingly important to current operations and to the future to maintain our superiority in space.
Our teams are constantly innovating, applying model-based systems engineering and integration to current challenges, and creating new capabilities to address future needs across:
Command, control, and communications (C3)
Battle management
Concepts of operations
Training the force for operating in an evolving domain.
Photo courtesy of DVIDs. The appearance of U.S. Department of Defense (DoD) visual information does not imply or constitute DoD endorsement.