07-06-2020
Live exercises and computer simulations inform decisions on combat capability and soldier equipment
The Army is committed to superiority in current and future missions, and we have an important role in helping the service make decisions that give soldiers operational and tactical advantages and, in many cases, save their lives.
For nearly 15 years, our team members have supported the Maneuver Battle Lab (MBL) at Fort Benning, Georgia, conducting experimentation and evaluation of combat unit structure and equipment to ensure our military's ongoing pre-eminence.
"Fort Benning is the center of the universe when it comes to fighting," said Alfonso Ahuja, a 20-year Army Infantry veteran who leads the SAIC team at the MBL, 96 percent of whom are veterans. That level of operational experience is invaluable in SAIC's support and seamless alignment with the Army's objectives.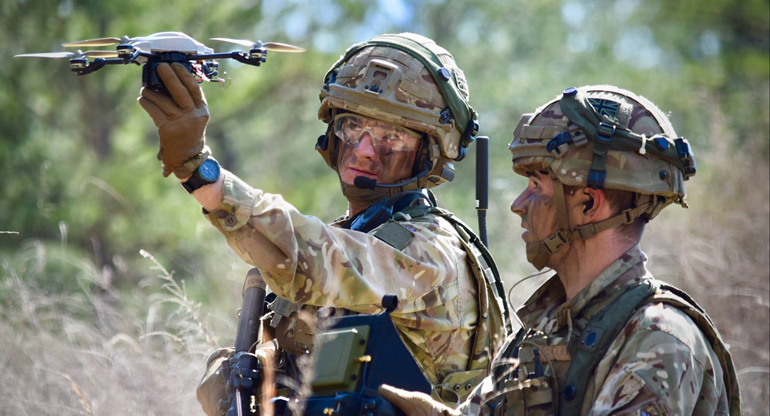 Soldiers have a say
In support of the Army's near-term objectives, our mission at the MBL is to put promising new technologies into the hands of the 60 soldiers who are part of an experimentation unit. These soldiers put equipment through the paces during large-scale expeditionary exercises where dozens of technologies are tested. They also conduct small prototype tests of a single capability.
"It's huge for soldiers to have a say," said Ahuja, who retired as a battalion commander. "Their input early in the acquisition cycle is important to making sure they get what they actually need."
Most large-scale exercises take place at a site at Fort Benning that is fully instrumented with cameras, GPS systems, battlefield effects, and other devices to capture data for evaluations.
Single-capability testing takes place in the appropriate environment around the world: Alaska, for example, to gauge how equipment operates in cold weather, or Hawaii, for a jungle environment.
Most of the equipment that has improved soldiers' survivability, lethality, and situational awareness over the past two decades has been tested by the MBL. This includes:
Body armor
Enhanced night vision technology
Sensors and robots
Radios and other communications equipment
Sniper systems
Up-armored vehicles
One of the first projects that Ahuja supported after joining SAIC was the mine-resistant ambush protected vehicle or MRAP.
"Insurgents in Iraq were using roadside bombs against our soldiers, and I was the lead project officer representing Fort Benning testing the vehicles at Yuma Proving Ground to get them to the field as soon as possible," Ahuja said. "Six months away from my family wasn't ideal, but I was part of a group who helped bring soldiers home alive."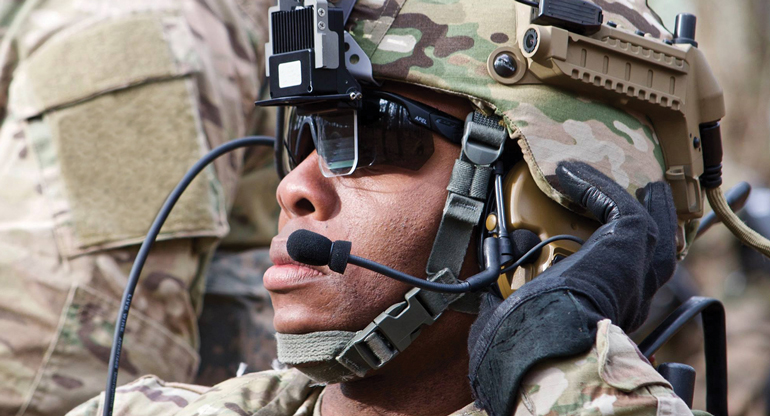 Computer simulations influence future force
In support of the Army's longer-range missions (in 2025, 2040, and even 2050), our team at the MBL conducts constructive modeling and simulation activities that help senior Army leadership make decisions on how soldiers will fight and their long-term equipment needs.
Using computer simulations, our teams have conducted experimentation on potential technologies as well as on the Stryker Brigade Combat Team, Armor Brigade Combat team, and Infantry Brigade Combat Team.
Our modeling and simulation experts can change scenario components such as terrain, enemy capabilities, and combat unit structure to analyze alternatives.
The Army brings in soldiers to role-play the relevant organizations, while our team runs the simulation. In other words, we bring the soldiers' commands and decisions to life within the computer network.  
The analysis and reports from near- and long-term experiments and simulations inform decisions at the highest levels, helping the U.S. military maintain superiority in current and future operations.
Photo courtesy of DVIDS and U.S. Army. The appearance of U.S. Department of Defense (DoD) visual information does not imply or constitute DoD endorsement.