03-10-2021
SAIC provides IT and technical support so vaccine distributors in Operation Independence can focus on doing their work and saving lives
SAIC recently deployed IT support services to the County of Orange in California and its Operation Independence vaccination program. County of Orange created the program to help distribute COVID-19 vaccines to residents at a myriad of sites across the county, with the goal of vaccinating 2 million people by Independence Day.
Up to 25 SAIC full-time technical end-user services experts are supporting the operation at multiple point-of-dispensing (POD) sites across the county, seven days a week. The IT vaccination support services they are providing support the onboarding and enablement of essential IT services to rapidly expand the workforce of nurses and doctors at POD sites.
The IT support services enable County of Orange's vaccine distributors to focus on getting the COVID-19 vaccine into as many arms as possible instead of on logistical hurdles. Many challenges are present against the global effort to distribute the vaccines against COVID-19, with IT support services being one of them. But technology agencies and organizations around the world are working with vaccine distribution partners and customers to tackle this logistical puzzle that will profoundly improve and even save lives.
Supporting vaccine distribution, America's fight against COVID-19
SAIC is committing to provide IT support services to support the distribution of vaccines by health agencies and local governments. Through the management of a fluid shift schedule due to vaccine availability, SAIC can provide dedicated, certified, on-site senior staff equipped with the needed technical support services. As needed, SAIC can also provide around-the-clock support services to local emergency teams, including health and social services departments, as well as public safety departments.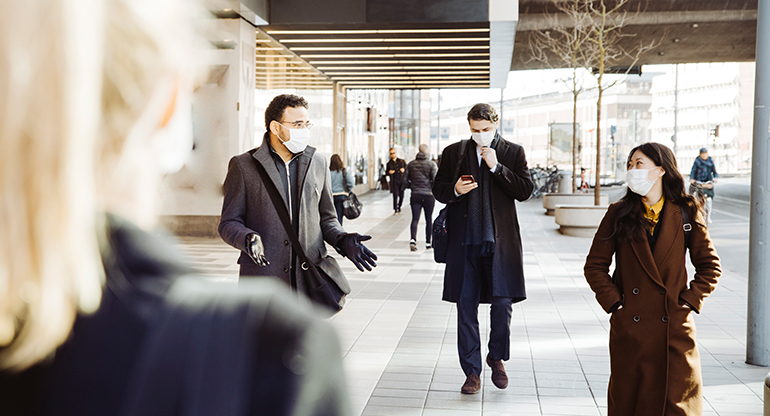 Our on-site support services include:
Device configuration: Set-up of electronic devices, including, but not limited to, desktops, laptops, scanners, printers, and tablets
Device maintenance: Installing device security updates as required
Device connectivity: Ensuring devices are properly connected to appropriate wireless networks
Access support: Sign-in application support for vaccine registration devices
Training and supplies: Onboarding support and device inventory management
Troubleshooting: Application troubleshooting, including login issues, Wi-Fi connectivity, battery support, printer issues, and other technical issues, as needed
Safety procedures: Cleaning and sanitizing tablets between use
Power maintenance: Ensuring devices are operational and fully charged at the beginning of and throughout shifts
End-of-day procedures: Collecting and sanitizing tablets, charging them overnight, and preparing them for updates
We can deploy similar end-user services to any state, county, or local government to help end the pandemic and vaccinate America.
READ FURTHER: Learn more about SAIC's other solutions to Respond, Recover, and Restructure from the pandemic, and more about how we're confronting COVID-19 together with our communities, customers, and colleagues.