01-06-2019
Deployable Communications Capability System quickly gets data, voice, video flowing
Every single mission, whether it is a combatant one or a rescue operation, requires this: command and control (C2). It is the brain that receives, processes, and sends mission-team information to and fro. Just like the central nervous system in your own body, it works in tandem with a communications system--forming a "C3" system to coordinate activities and carry out orders.
Our Deployable Communications Capability System (DCCS) serves as the eyes and ears for warfighting missions and disaster relief activities, enabling secure and non-secure data, voice, and video services for hundreds of users in the field. DCCS comprises commercial-off-the-shelf (COTS) equipment in soldier-carried, vehicular, and transit-case form factors.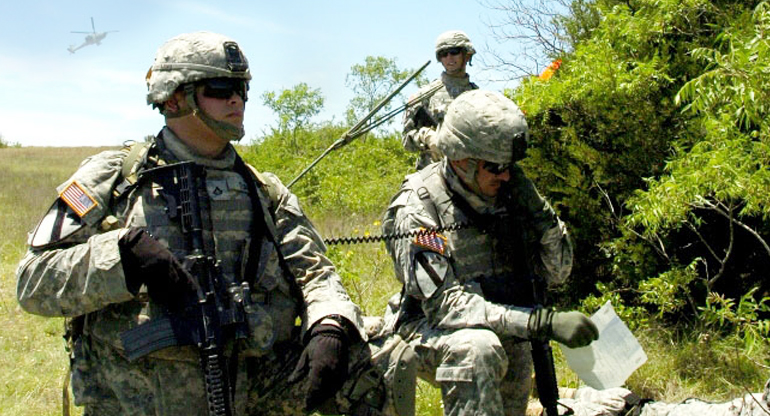 Department of Defense, intelligence community, and civil first responder agencies can stand up DCCS for field communications in hours instead of days. To make this happen, we work with the user to tailor a design for its needs, engineer the system, procure the equipment, and configure and field it.
When the user's missions evolve, we then perform modifications, refreshes, and repairs to the DCCS, along with training for its operators. U.S. Northern Command is one DCCS user.
We design each DCCS around a common architecture and COTS equipment so that:
All agencies, services, and field units that use it can seamlessly communicate, should they ever operate in a large, coordinated mission.
They can expand it for more capabilities or more field units.
System pieces are easier to procure and more cost-effective.
Since we are not tied to any specific solution or product, we are able to select the best-fit communication technologies for each customer case.