Our employees' differences, perspectives, and life experiences contribute to our success
As a company, we know that focusing on diversity, equity, and inclusion fosters innovation, collaboration, empowerment, and creativity. It is good for society and good for business.
We call our diversity, equity, and inclusion program MOSAIC because, just as a mosaic is formed by bringing together numerous individual pieces to create something more beautiful than its parts, SAIC's culture is richer and more innovative because we embrace and value our employees' differences, perspectives, and life experiences.
"There is a great personal touch in the company," said Stephanie Fillmore, a senior software developer who joined SAIC in 2017 and is involved in the Women's Employee Resource Group, one of six employee groups that are part of MOSAIC. "For me, I wanted to get involved early on. It has been invaluable for me to get to know people in the company, to network, and also for my career development."
Commitment starts at the top
Chief Executive Officer Nazzic Keene is personally committed to making sure all employees have meaningful opportunities to contribute to our success. She is MOSAIC's executive sponsor and serves on its council on diversity, equity, and inclusion.
"I expect all leaders and employees to foster an environment where everyone feels valued," Keene said.
For Ryan Ashworth, having the SAIC Equality Alliance, an Employee Resource Group focused on lesbian, gay, bisexual, and transgender employees, is a new reason to be proud of our company.
"It's really great that I can live and work authentically as who I am," said Ashworth, a technical writer with SAIC since 2011. "If I'm happy, I'm going to do better work. It's a credit to SAIC realizing this and wanting to support the Equality Alliance and making people feel at home."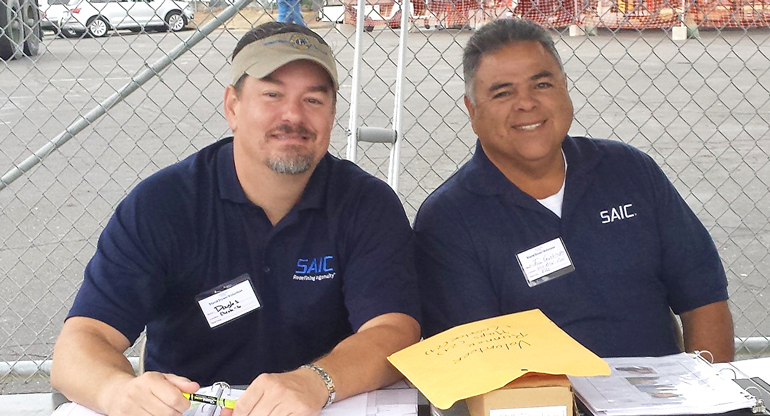 In addition to the Women's ERG and the Equality Alliance, we have groups focused on our military and veteran employees and their families and on employees who are part of the Millennial generation.
These employee-led, voluntary organizations provide opportunities for networking, mentorship, and leadership development. They are also active in community outreach events. Although each ERG has a specific focus, all employees are welcome and encouraged to participate.
'Opportunity to shape tomorrow'
MOSAIC also focuses on:
Raising awareness among all employees about the importance of building and sustaining diverse talent and an inclusive workplace.
Ensuring a diverse workforce, including a leadership talent pipeline.
Developing leaders who are open to new ideas that drive innovation.
"Our diversity, equity, and inclusion initiatives will benefit us all for months and years to come, as individuals and as a company," Keene said. "We have the opportunity to shape tomorrow."