03-01-2023
March is designated as Women's History Month by presidential proclamation. During this time, we celebrate women's historical and societal contributions and honor the women, past and present, who have contributed significantly to the reformation of gender equality and social justice. We continue to make great strides in breaking down systemic barriers and creating an equal society for all genders. SAIC is proud to foster a diverse, equitable and inclusive workforce by embracing differences, cultivating a respectful culture, and empowering employees to raise awareness of their diverse backgrounds and identities.
In recognition of Women's History Month and International Women's Day on March 8, SAIC is highlighting 10 of our female leaders for their dedication to fostering an inclusive environment, forging unity across their spheres of influence, and driving positive change across the enterprise. The combined impact of their experiences, perspectives and contributions exemplifies SAIC's ongoing commitment to ensuring an equitable workplace for all.
---
GENTRY ANDERSON
Senior Change Management Analyst, Infrastructure Enablement, Enterprise Solutions and Operations
Gentry Anderson is a senior change management analyst for SAIC's Infrastructure Enablement organization, leading the change management effort for corporate's IT cloud transformation and her team's agile learning initiative to promote continuous learning. She joined SAIC in 2020 as an associate change management analyst, developing communications, training and change management plans to support employees through various business process and technology changes and to boost the adoption of new capabilities. She is passionate about her work because it helps her colleagues across the company leverage systems and tools to their fullest potential, increasing their productivity and enhancing their experience at work.
Gentry directly supports equity in the workplace through her leadership role with the Connect and Grow Employee Resource Group (ERG). As part of the ERG's leadership team, she helps foster an inclusive environment for employees, offering events that support professional development, engagement, networking and community and environmental stewardship.
Favorite quote: "We need to give each other the space to grow, to be ourselves, to exercise our diversity. We need to give each other space so that we may both give and receive such beautiful things as ideas, openness, dignity, joy, healing and inclusion." —Max de Pree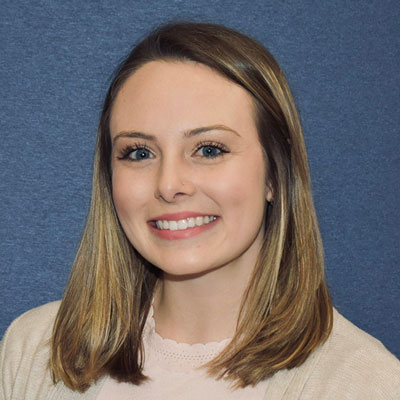 ---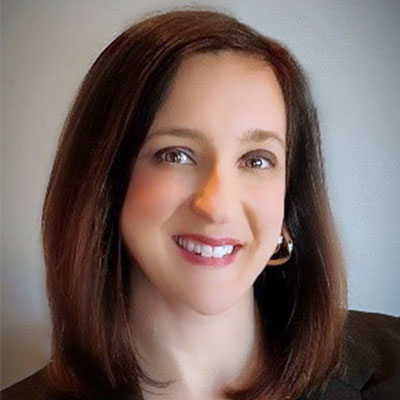 NICOLE AZAR
DCS Solutions Architecture, Solutions Architect Manager, Defense and Civilian Sector
Nicole Azar is the operations manager for SAIC's Defense and Civilian Sector (DCS) Solutions Architecture organization, where she was instrumental in establishing the Solutions Architecture Academy to help drive innovations and support SAIC's business development activities. She joined SAIC as an intern in 2002, supporting the Advanced Systems and Electronic Warfare Division in Arlington, Virginia. Previously, Nicole led the Commonwealth of Pennsylvania's Law Enforcement Information Sharing Program, which received the Governor's Award for Local Government Excellence in 2011 and was featured as part of the FBI N-DEx Success Story of the Year in 2018.
Nicole is a professional development coordinator for SAIC's Women's Employee Resource Group and a coach for the AccelerātHER women's leadership program, demonstrating her passion for helping women establish strong professional networks, develop and strengthen their professional identity, and gain access to new opportunities and leadership roles. Outside of work, Nicole is a volunteer soccer and softball coach and believes that sports provide girls with life skills and experiences they will carry throughout their lives, fostering the next generation of leaders.
Favorite quote: "You may live in the world as it is, but you can still work to create the world as it should be." —Michelle Obama
---
KATHY BOLD
Director, Sales Enablement Content, Defense and Civilian Sector
Kathy Bold develops sales enablement materials to educate account teams and solution architects on SAIC's newest technology offerings. She joined SAIC in 2007 as a strategic communicator supporting military customers and has led teams of writers, editors, graphic designers and videographers on communications initiatives. She is most proud of her work developing suicide and sexual assault prevention and response training for the U.S. Marine Corps and "Culture of Excellence" training for the U.S. Navy, including a module on diversity, equity and inclusion (DE&I) – a project demonstrating the power of stories to inspire people to action and bring about cultural change.
Kathy is incredibly passionate about bettering the representation of women as thought leaders in technology, encouraging them to blog, submit conference papers, and apply for leadership positions. She previously served on SAIC's Inclusion & Diversity Executive Committee, where she helped shape the strategy for the company's DE&I initiative. She also serves on the DE&I committee for Britepaths, a Fairfax, Virginia, nonprofit that provides emergency relief for residents while helping them improve their financial literacy.
Favorite quote: "Men spent centuries building the professional world, devising rules to make sure it was a comfortable place for them and that it was geared toward their particular qualities and skills. Like any good guest, women have looked for clues on how we are to behave in this foreign land. ... calm under pressure, and diligent, and to always keep our emotions in check. ... Shame on us women if we don't do something to change the way this game is played so that everybody is able to bring their best to the effort." —Jennifer Palmieri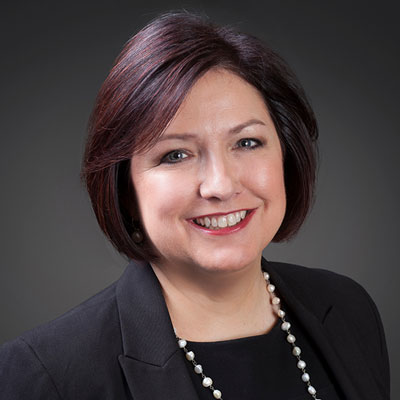 ---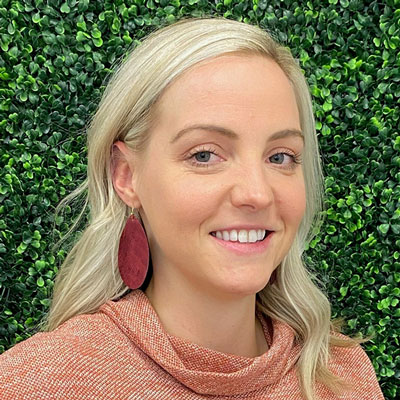 TIFFANY BROWN
Senior Social Media Manager, Marketing and Communications
Tiffany Brown is a senior social media manager responsible for SAIC's social media strategy, content planning and engagement initiatives that are instrumental to the company's successful external presence. She understands the digital journey and delivers value by leveraging data insights to drive strategy and optimize marketing campaigns. As a recognized digital marketing maven, she fosters authentic communications and builds relationships with customers and the community.
Tiffany is a communications specialist for SAIC's Women's Employee Resource Group and graduated from the introductory class of SAIC's AccelerātHER women's leadership program. She received SAIC's Rising Star award in 2021 for talent excellence and exceptional thought leadership focus, with recognition for her direct impact on recruitment growth. She is a certified digital marketing specialist and diversity, equity and inclusion professional.
Favorite quote: "The true measure of our success will be the number of people touched and transformed by our success." —Angela Ahrendts
---
CHRISTA DAVIS
Senior Program Manager, Army Business Unit, Defense and Civilian Sector
Christa Davis is a senior program manager for SAIC's Defense and Civilian Sector Army business unit. She joined SAIC in 2016 as a program manager supporting the Joint United States Forces Korea Portal and Integrated Threat Recognition (JUPITR) Advanced Technology Demonstration (ATD) program. She later assumed management of the Voice Identity Biometrics Exploitation Services (VIBES) program, leading a team that provided software engineering, cybersecurity, training and operations support for U.S. military voice biometrics missions.
Christa serves as the professional development lead for SAIC's Women's Employee Resource Group. This effort aligns with her professional and personal mission to establish relationships, instill ethical values, and empower other women to embrace and encourage each other to break through the "glass ceiling." She enjoys setting the stage for the younger generation of women to know that there is no limit to their pursuit of success.
Favorite quote: "I get satisfaction out of seeing stuff that makes real change in the real world. We need a lot more of that, and a lot less abstract stuff." —Temple Grandin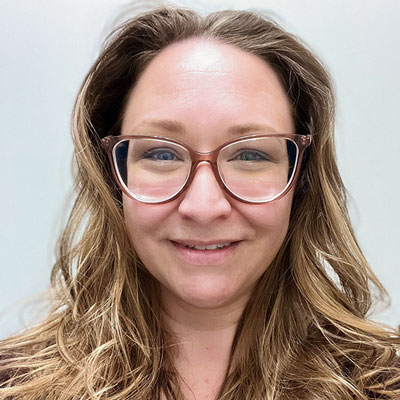 ---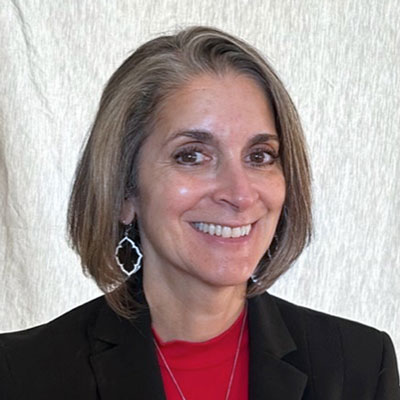 DELNITA KRAENZEL
Senior Program Manager, NIWC LANT, Defense and Civilian Sector
Delnita Kraenzel is a senior program manager leading multiple programs for the Naval Information Warfare Center Atlantic (NIWC LANT) under SAIC's Defense and Civilian Sector Navy business unit. Previously in finance as the program control senior manager for NIWC LANT and the Naval Sea Systems Command (NAVSEA) group, she led both program control teams to drive efficiency and improvement projects across the company.
In the workplace, Delnita fosters a sense of inclusion and belonging for colleagues and team members, a reflection of how she values each person's uniqueness and the individuality they bring to the table. Continually seeking ways to create cohesiveness and break down barriers, she strives for solutions that drive efficiencies and better ways to work for the team. Outside of work, Delnita is a lector and minister of hospitality at her church and volunteers on community projects that support the environment.
Favorite quote: "Develop enough courage so that you can stand up for yourself and then stand up for somebody else." —Maya Angelou
---
GERI LYLE
Joint Polar Satellite System Project Lead, OMES II Contract Space Mission System Solutions, National Security and Space Sector
Geri Lyle is SAIC's project lead on the NASA Omnibus Multidiscipline Engineering Services (OMES) contract supporting Goddard Space Flight Center. She is responsible for overseeing tasks in support of the Joint Polar Satellite Program (JPSS), the nation's advanced series of polar-orbiting environmental satellites. She previously served in various roles within the OMES II program management office, including overseeing the occupational safety program. Before joining SAIC in 2018, Geri was a safety engineer on a NASA contract at Kennedy Space Center. She has held numerous positions of increasing authority, including contract safety lead and corporate safety officer in the government services arena.
Geri is a graduate of SAIC's AccelerātHER women's leadership academy and serves as a coach for the 2023 program cohort, mentoring several early career professionals at SAIC. As the volunteer management lead for SAIC's Women's Employee Resource Group, she leads a team that organizes volunteer and philanthropic opportunities to support women-focused organizations.
Favorite quote: "In the future, there will be no female leaders. There will just be leaders." —Sheryl Sandberg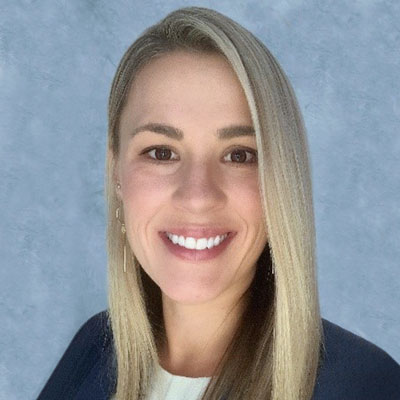 ---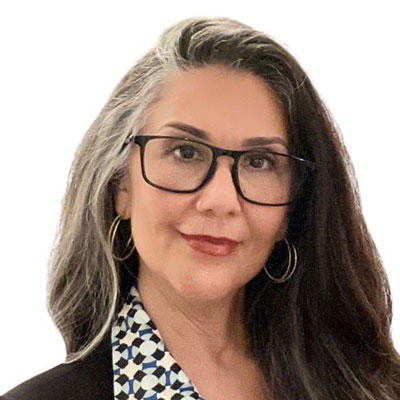 BRIDGET RODRIGUE PALMER
Talent Acquisitions Supervisor and Operations Co-Chair, Connect and Grow Employee Resource Group
Bridget Rodrigue Palmer is a talent acquisitions supervisor, leading teams that support talent recruitment for SAIC and its customers. Since joining SAIC in 2020, she has provided exceptional customer service to bring diverse and highly qualified talent to SAIC. Her promotion to supervisor is a direct result of challenging herself to step outside expectations, expand her abilities, and adopt a more product mindset, actions that demonstrate her commitment to ongoing personal and professional development and service to others.
As the co-chair of the Connect and Grow Employee Resource Group, Bridget's passion for impactful stewardship and community engagement drives her vision for environmental justice initiatives that serve the communities in which SAIC operates. She's building a cross-enterprise team that brings voices from diverse perspectives into the conversation, increasing the possibility of change.
As a proud first-generation Colombiana raised by a single mother, and a former stay-at-home mother of five daughters, Bridget is keenly aware of the constraints and obstacles women face when pursuing higher education and re-entering the workforce. She priorities equity and inclusion by looking beyond the resume and allowing candidates to share their stories. Hiring and developing a diverse team and actively providing opportunities on different projects empowers her team to take control of their narratives.
Favorite quote: "Life's most persistent and urgent question is: what are you doing for others?" —Martin Luther King Jr.
---
STEPHANY POMA
Program Control Manager, Department of Homeland Security, Defense and Civilian Sector
Stephany Poma is a program control manager supporting the finance organization for SAIC's Defense and Civilian Sector. She leads a team of program control analysts providing financial support and oversight to Department of Homeland Security programs to ensure contractual compliance, improve program financial performance, develop budgets, and analyze key metrics.
Stephany embodies #EmbraceEquity by dedicating time to her team members to cultivate new talent, build relationships, foster professional development, and provide workplace flexibility so they can be successful. She also serves as finance lead for the Women's Employee Resource Group (ERG) and has streamlined the budget request process and established financial procedures to assist ERG leadership and volunteers.
Favorite quote: "Equality is leaving the door open for anyone who has the means to approach it; equity is ensuring there is a pathway to that door for those who need it." —Caroline Belden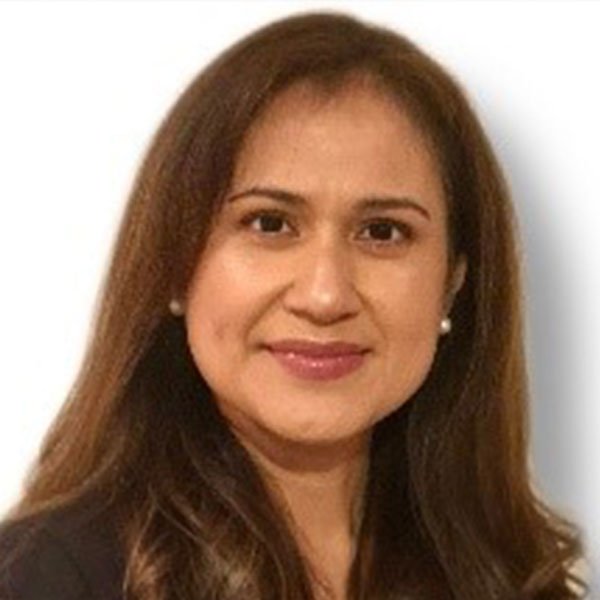 ---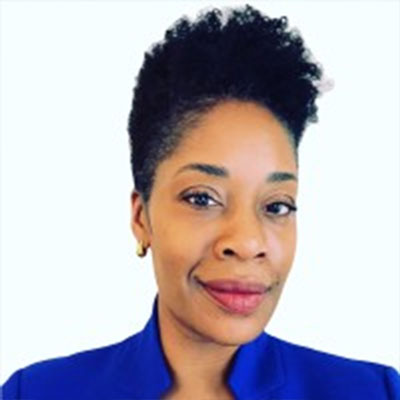 AISHA WEATHERS
Human Resources Manager, Defense and Civilian Sector
Aisha Weathers is the human resources leader for the Health, State and Local and Federal Financials business unit within SAIC's Defense and Civilian Sector, partnering with leadership to execute HR solutions that align with business operating strategy. She previously held various HR positions, including compensation analysis, benefits administration, employee relations, talent acquisition and talent development.
Aisha participated in SAIC's AccelerātHER women's leadership academy and is pursuing a Women in Leadership certificate from Cornell University. She chooses to #EmbraceEquity by advocating for candidates and employees and also coaches SAIC leaders on how to be aware of the various inequities that people face. She also mentors diverse early-career women, encouraging and empowering them to excel in the HR profession.
Favorite quote: "People who are truly strong lift others up. People who are truly powerful bring others together." —Michelle Obama
---
Learn more about our diversity, equity and inclusion initiatives at our DE&I page.