06-09-2020
SAIC's COVID-19 transition to remote-based IGAPP support keeps NGA's program going.
The COVID-19 pandemic has forced businesses to quickly implement a fully remote workforce for an indefinite amount of time. With the abrupt move to a virtual and unclassified work environment, the National Geospatial-Intelligence Agency (NGA) and other areas of the government are being exposed to doing business in a new way. Fortunately, the NGA's Innovative GEOINT Application Provider Program (IGAPP) can function efficiently and remotely.
NGA's IGAPP delivers innovative and mission-relevant mobile applications from commercial vendors to government users. SAIC has supported the program since 2015 and is continuing to do so during the COVID-19 pandemic.
Long before COVID-19 struck, the IGAPP team built a secure, automated, and robust cloud-based system. When forced to transition to a fully remote business amidst the COVID-19 crisis, the team was prepared. In the first weeks of quarantine, we were able to successfully process 62-plus code submissions and multiple application uploads to NGA's GEOINT App Store all from home.
Since going fully remote, processes tend to move a bit slower, but the response rate from remote and international vendors has been consistent. In addition, with all apps being mobile apps, there has been an uptick in users and an increase in downloads and launches of applications.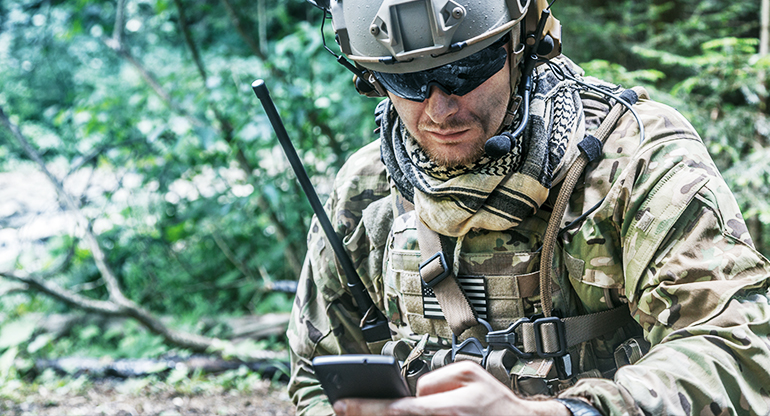 "The IGAPP program was constructed with a primary focus on engaging the innovation of non-traditional, unclassified vendors," said Joedy Saffel, division chief of the Advancement and Transformation Division in the GEOINT Information Office. "The vast majority of the program is positioned to execute on varied networks allowing great flexibility of operations. This posture allowed us to remain fully engaged throughout the COVID-19 crisis. The crisis also allowed us to reassess our operations, and we found efficiencies in operations that we had not previously recognized."
RELATED: IGAPP's fast-tracked mobile apps aid warfighters
Saffel added that throughout the life of the IGAPP program, we brought forward many new software applications that could be accessed by the community via NGA's GEOINT App Store. This allowed NGA to provide flexible support to mission partners with lightweight tools available at their fingertips.
"We have learned much from this crisis and will be applying lessons learned in order to drive further efficiencies and greater reach into the full spectrum of the vendor community in support of NGA's varied mission space," Saffel said.
Each day presents a new opportunity to improve and adapt to this new way of doing business. Overall, during the COVID-19 pandemic, the NGA has continued to securely provide mission-critical apps to groups across the Department of Defense through IGAPP.
In addition, the SAIC IGAPP team has maintained relationships with commercial app developers through virtual means and seamlessly interacted with vendors, so that warriors and first-responders can continue to access new and updated apps that help them operate better, especially during this COVID-19 crisis.
RELATED: Visit SAIC'S COVID-19 Information page at www.saic.com/covid-19-response