04-05-2023
Key Takeaways:
---
Artemis II is the second flight test and first human-crewed mission in the Artemis program to establish extended lunar missions, as part of NASA's moon-to-Mars strategy for deep space exploration.
Artemis II, which will prove systems, capabilities and techniques required for humans to survive deep space trips, is preliminarily scheduled for late 2024 launch, following a successful uncrewed Artemis I flight test last December.
SAIC is supporting NASA by performing safety and mission assurance and engineering work on Artemis program elements, including software assurance and human safety systems.
---
NASA will take the next milestone step to sending astronauts on long-term trips to the moon with the crewed Artemis II mission in late 2024. On April 3, NASA and the Canadian Space Agency revealed four astronauts who will work together on an approximately 10-day flight test to the vicinity of the moon: Americans Reid Wiseman, commander; Victor Glover, pilot; and Christina Hammock Koch, mission specialist; and Canadian Jeremy Hansen, mission specialist. The Artemis program is laying the foundation for the next giant leap for mankind to go to Mars.
Artemis II's crew members will be the first humans to fly near the moon since the historic Apollo program. Late next year, they will launch into space on the Space Launch System (SLS) rocket and prove the life-support systems of the Orion human spacecraft while validating the capabilities and techniques required to live and work in deep space. NASA"s announcement of the spaceflight crew at an event near Johnson Space Center in Houston formally kicks off the astronauts' training and mission preparations for about 18 months.
"For the first time in more than 50 years, these individuals – the Artemis II crew – will be the first humans to fly to the vicinity of the moon. Among the crew are the first woman, first person of color and first Canadian on a lunar mission, and all four astronauts will represent the best of humanity as they explore for the benefit of all," said Vanessa Wyche, Johnson Space Center's director. "This mission paves the way for the expansion of human deep space exploration and presents new opportunities for scientific discoveries, commercial, industry and academic partnerships and the Artemis Generation."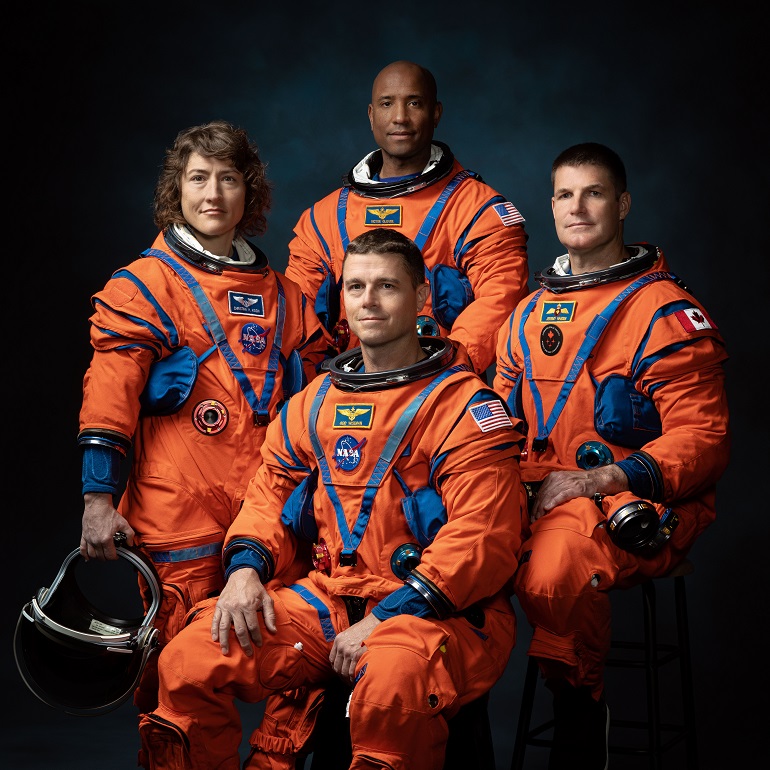 Artemis II follows the successful Artemis I uncrewed mission last December, as part of three missions of increasing length and complexity to establish a sustained human presence on the lunar surface. Artemis I was a stepping stone that marked the first integrated flight test of NASA's deep space exploration systems before human spaceflights could begin.
Artemis II's lunar flyby will pave the way to land the first woman and first person of color crew members in the Artemis III mission in the 2025-2026 timeframe that will stay on the lunar surface for an extended period to learn how to sustain life in the extreme environment there. Artemis III will help prepare NASA for longer and more extensive voyages to the moon's surface and eventual human missions to Mars.
The Artemis I mission was the culmination of years of work on Orion, SLS rocket and Exploration Ground Systems (EGS), among other technologies. SAIC has been involved in Artemis every step of the way. We have been supporting NASA by performing safety and mission assurance and other engineering work on all Artemis program elements, including the independent verification and validation (IV&V) of software that controlled Artemis I mission systems. SAIC teams were also involved in preparatory activities for Artemis I's flight readiness review.
Software enables Artemis mission capabilities, and we make sure it works
SAIC performs system software assurance for all of NASA's human spaceflight programs. It is part of the overall work our human spaceflight teams perform to preserve the lives of crew members and astronauts on missions. Our systems software assurance group within this team makes sure that software for SLS, Orion, EGS and other Artemis-element systems meet their specified requirements and are complete and correct.
As part of NASA's Independent Verification and Validation Program, SAIC puts mission software through the paces to confirm operation, look for errant behaviors, and chronicle what it does under duress. This includes using our modeling and simulation capabilities to develop simulation environments for testing systems software under realistic mission conditions to see if there are negative impacts and cascading effects on spacecraft and flight systems. With our IV&V, we serve as the quality assurance squad for the systems software developers for Artemis I, identifying gaps, risks and defects.
To make sure the SLS, Orion and EGS systems software checks were done efficiently, SAIC innovated an agile approach to software IV&V. By applying the same agile concepts and principles used in software development, the small software IV&V team was able to quickly do assessments on the systems software supplied by the developers under fast-paced iteration cycles. The team focused on a "follow the risk" approach that added assurance to the highest-risk areas to the software and enabled the flexibility to shift quickly to other areas when needed.
Astronaut safety and mission success are our teams' focus and priority
SAIC is a close and longtime partner to NASA's wide-ranging safety and mission assurance efforts and particularly for its human spaceflight missions.
SAIC and NASA have honed expertise through decades of experience together at Johnson Space Center, working on safety and mission assurance for low earth orbit missions of the space shuttle program and through ongoing operations of the International Space Station. All of the knowledge we have accumulated is the bedrock of Artemis program and mission development with which we have been engaged since its inception.
As the Artemis program progresses, our astronauts' extended stays on the moon will undoubtedly kindle our collective dream of one day witnessing not only life on the moon but also on Mars — still the stuff of books and movies. However, like anything done in space, these lunar missions are highly risky so detailed analysis is required to ensure Artemis' integrated, complex systems operate as needed, that the human crew is safe, and that the mission is successful. SAIC's work in supporting NASA on the systems for deep space exploration, which also include the Lunar Gateway, Human Landing System, astronauts' spacesuits and others, help to prepare humans to go farther than ever before.
Our engineers will analyze the performance information collected during the Artemis I mission to ensure that all human safety systems and other critical systems will adequately protect crews on the next Artemis missions. We will study any observed anomalies for root causes and use the knowledge to update mission and system parameters for future success. Each mission continues to be a test but also an opportunity for NASA and SAIC to learn lessons and make Artemis' systems more reliable and ultimately enhance the safety of human space crews.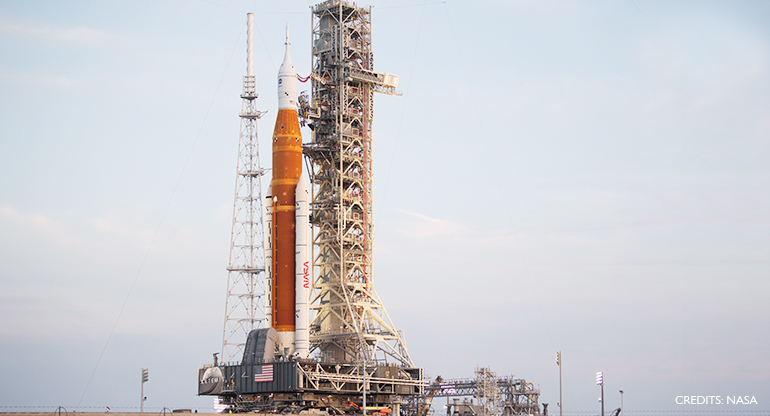 Learn more about how we support customers with solutions and capabilities for the space domain at SAIC's Space page.