Gabe Camarillo
Senior Vice President, Army Business Unit
Picture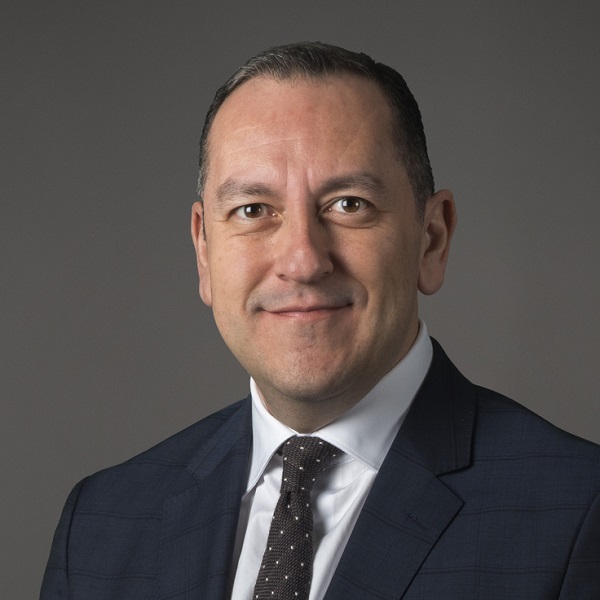 Bio
Gabe Camarillo is a senior vice president and manager of SAIC's U.S. Army Business Unit within the Defense and Civilian Sector. Camarillo is currently responsible for approximately $1.2 billion of engineering and IT services supporting a wide range of customers across the company's Army portfolio.
In leading the Army Business Unit, Camarillo sets the strategic direction, and oversees execution of all programs for supporting Army R&D centers, commands, PEOs and other customer organizations. He leads 3,000 employees worldwide supporting SAIC's engineering, platform integration, training, enterprise IT, and management services.
Previously, Camarillo held other roles at SAIC, to include leading a $600 million portfolio of Navy business supporting Naval Sea & Naval Air Systems (NAVSEA/NAVAIR) customers and leading SAIC's defense strategy.
Prior to joining SAIC in 2017, Camarillo was the former Assistant Secretary of the Air Force for Manpower and Reserve Affairs. He was confirmed by the U.S. Senate to serve as the official responsible for overall supervision of manpower and Reserve component affairs of the Department of the Air Force in December 2015.
As the Assistant Secretary, Camarillo led a four-division department that develops policy and provides oversight of all military and civilian personnel issues, Air National Guard and Air Force Reserve matters, the military health system, training and readiness support for more than 670,000 personnel. During his tenure, the Air Force developed and implemented policy opening all combat positions to women, established an office of human capital and personnel data analytics, instituted several landmark initiatives to promote diversity in Air Force military and civilian ranks and significantly reduced unnecessary and redundant training requirements.
Previously, Camarillo was appointed as the Principal Deputy Assistant Secretary of the Army (Acquisition, Logistics, and Technology). In this role, he supervised a research, development and procurement investment portfolio totaling $21 billion annually, including more than 600 acquisition programs. He had oversight of foreign military sales, science and technology investments, logistics and Army contracting actions valued in excess of $120 billion during his tenure. His responsibilities included management of more than 6,000 members of the acquisition workforce. As the special assistant to the Assistant Secretary of the Army from 2010 to 2012, Camarillo served as a principal advisor and the primary liaison to the Secretary of the Army and other senior leaders on acquisition matters.
Prior to this appointment in the Army, Camarillo had extensive experience as a lawyer in private practice as an associate at Akin Gump, LLP, he practiced complex commercial litigation, with experience in intellectual property litigation, business torts and contract disputes. He also previously worked as a legislative assistant and deputy press secretary for Rep. Calvin M. Dooley, who formerly represented California's 20th Congressional district. His portfolio as a legislative aide included national security, military construction, education, and telecommunication issues.
Camarillo holds a law degree from Stanford Law School and an undergraduate degree from Georgetown University, where he served as an adjunct professor in the McCourt School of Public Policy.