LIFE AT SAIC
Out of the Ordinary
Innovate. Learn. Respect.
At SAIC, our vision is collaborative. We build upon the best ideas and solutions, no matter where they come from. We celebrate our diversity and thrive on being inclusive. By working here, you will learn on the job from co-workers as they in turn learn from you. We know that when we work together and hold our values close, we make our communities and our country stronger.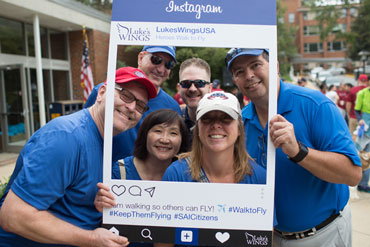 25%
Are Veterans

100K+ Hrs
Volunteered By
Employees in 2017
600+
Locations
Worldwide
CITIZENSHIP
Ingenuity Gives Back
Our employees positively impact our communities and country through their work with our customers and time spent volunteering. We understand the importance of partnering with nonprofits, and look to them as the experts in what our communities need. When we work together, we are more globally responsible and strengthen the areas where we live and work.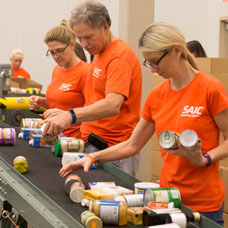 Feeding America
We raise money to fight food in security across the nation by partnering with Feeding America each September. In total, we have given over $800,000.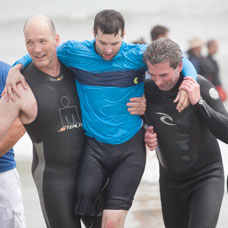 Wave Warriors Surf Camp
Volunteers at the Wave Warriors Surf Camp in Virginia Beach provide wounded warriors and their families a fun and therapeutic getaway at the beach.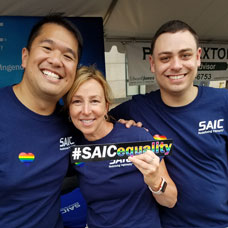 Capital Pride
Our employees participate in Capital Pride festival in Washington, D.C. to celebrate diversity and raise awareness for the LGBTQ community.
Inclusion & Diversity
A diverse team make creativity achievable.
Our inclusion and diversity program, MOSAIC, fosters a workplace where all employees feel valued for their unique perspectives, life experiences, values, and skills. Understanding how our similarities and differences impact our interactions and shape our viewpoints is essential for creating an inclusive culture.
As part of our commitment to diversity, we support four interest-based business resource groups (BRGs):
These groups provide opportunities for networking, mentoring, leadership development, and knowledge sharing. Although each BRG has a specific focus, all employees are invited to participate.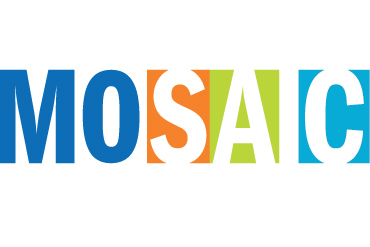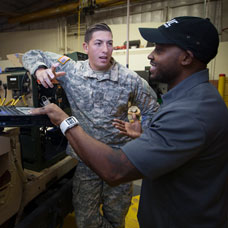 Military/Veterans BRG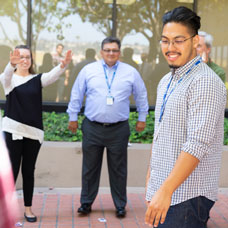 Millennial BRG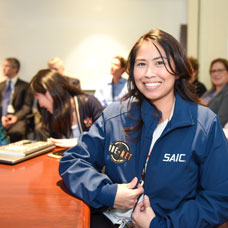 Women's BRG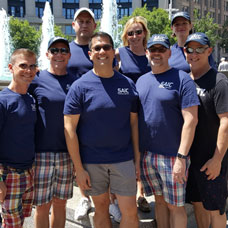 Equality Alliance
ENVIRONMENT
Sustainability for a greener tomorrow.
Being better environmental citizens is not only good for our planet now, it's the right thing to do for our future. We are committed to making a more sustainable environment for our employees, families, and communities by making improvements in our own practices and environmental targets to:
Understand the economic effects of environment and corporate responsibility
Develop and promote leaders and experts in corporate social responsibility (CSR)
Implement an initiative to become committed to a greener, sustainable future by 2020
Greenhouse gas emissions (GHG) are an important gauge in overall environmental impact. SAIC has set a GHG reduction goal of 15 percent, over the 2014 base year emissions, by 2025.
Calendar year (CY) 2017 GHG emissions from facilities operationally controlled by SAIC were approximately 10,092.3 metric tons of carbon dioxide equivalents (MTCO2e)
CY 2016 GHG emissions from facilities operationally controlled by SAIC were approximately 11,748.9 MTCO2e
CY 2015 GHG emissions from facilities operationally controlled by SAIC were approximately 15,388 MTCO2e
CY 2014 GHG emissions were adjusted from previously reported 11,952 MTCO2e to 15,790 MTCO2e to include Scitor Corporation, which was acquired by SAIC in May 2015.