10-28-2021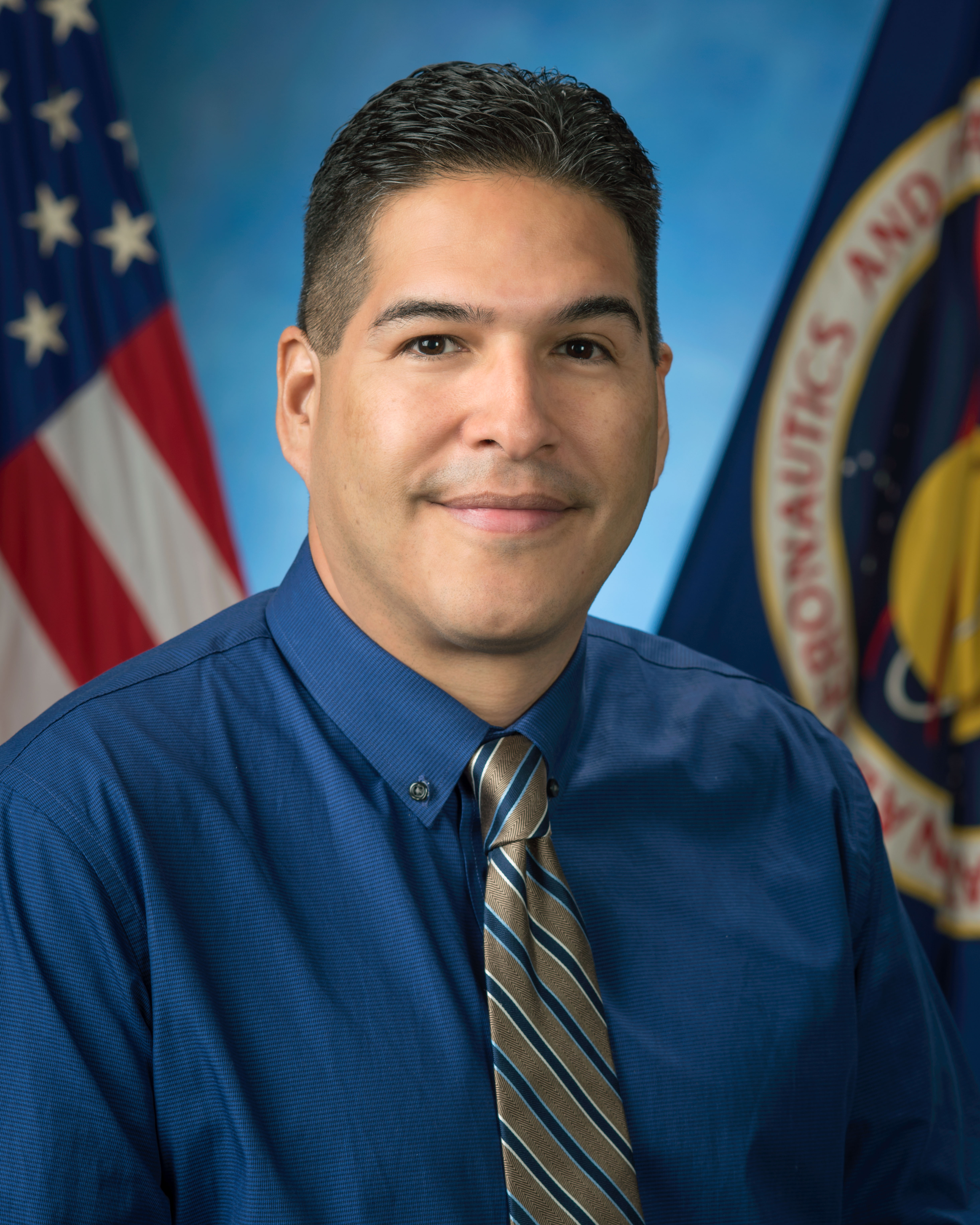 In recognition of National Native American Heritage Month, SAIC interviewed Kenneth Attocknie, an aerospace engineer principal who works in our National Security and Space Sector providing engineering and operations support for the International Space Station. Attocknie, who is of Comanche and Caddo descent, talked about his upbringing, the continuing challenges Native Americans face, and what young people must do to achieve their goals.
Kenneth Attocknie is in his second stint at SAIC. An aerospace engineer principal in the Houston area, he first came aboard the company in 2007 and supported our NASA customer, working on system safety in the Constellation program and closing out the space shuttle program.
Attocknie loved working at the beginning and end of two programs simultaneously, but left SAIC after NASA retired the space shuttle program and the Constellation program was defunded. However, in May 2020, Attocknie returned to SAIC, and he is now working at Johnson Space Center on system safety for the International Space Station's environmental control and life support system.
Not only did Attocknie love coming back to the company and recognizing many familiar faces, he wanted to get involved in SAIC's multicultural and STEM activities. He is grateful that SAIC makes these opportunities highly visible.
Attocknie is working in SAIC's STEM Employee Resource Group with the MESA project. MESA (mathematics, engineering, science, and achievement) is stewarded by the University of California Office of the President and serves underrepresented high-school and middle-school students throughout California and eight other states. The project's goal is to increase the number of underrepresented students pursing STEM careers by using project-based learning to stimulate interest in STEM studies.
"The work is just beginning, but I already feel that I could benefit just as much as the students," Attocknie said. "This is new for me, so I value the opportunity."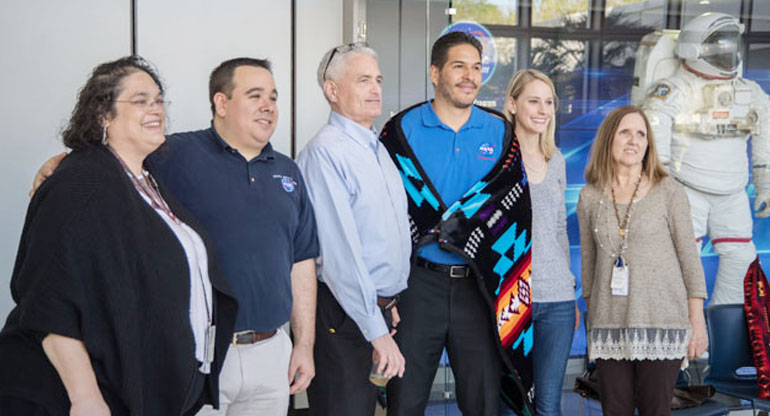 A strong spirit from the start
Attocknie grew up in the Wichita Mountains area of southwest Oklahoma. He is Comanche and Caddo.
"I grew up around my Native family my entire life," Attocknie said. "I was fortunate that my mother, who is non-Native, allowed me to be involved with my culture and learn about it after separation from my father. Her influence has been the strongest out of anyone's on my formative years. I absolutely would not be where I am now without her."
Attocknie attended powwows regularly, but just living with and being around his people have enabled him to be truly a part of his Native culture. However, he saw many inherent hardships Native Americans must overcome.
"We have very little economic and political power, and there are very few opportunities in my hometown," Attocknie said. "This is why active outreach is important. If we are a country that values the diversity and contributions of all citizens, then tangible efforts should be made to reach the underserved."
Attocknie feels that there is a lot of work to do to reach Native peoples. Many Natives feel they are stuck on an island and no one is paying attention. However, he says that the spirit around Indian Country has always remained strong.
"We are survivors, and we will figure out a way to make it," he said. "This is how we've been for thousands of years."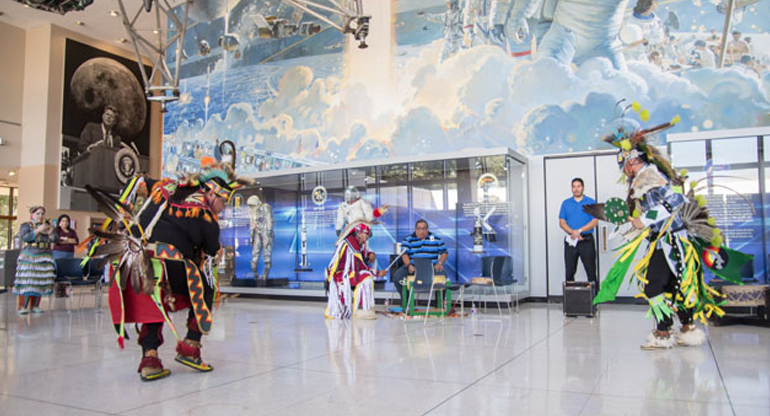 Expanding his horizons
Attocknie's realization of the challenges Native peoples face grounded him and gave him the resilience to leave home and attend Stanford University and then pursue his dream of working for America's space program. It's been a long, winding road for him, but he feels fortunate and proud to be working at SAIC and Johnson Space Center.
Along with his multicultural and STEM efforts at SAIC, Attocknie is continuing to advocate for Native Americans in engineering. He has been a member of the American Indian Science and Engineering Society (AISES) since college.
"COVID-19 has hit hard, but I'm hoping activity will start ramping back up again," he said, referring to AISES's national conference. He feels that it's imperative to be part of the solution and give back.
Attocknie's advice to young Natives looking to work in the space industry — or any industry for that matter — is to seek out people that believe in them and their goals.
"Surround yourself with them and learn from them," he said. "Ask questions, listen, and then ask more questions. Above all, never give up. Never."
He concluded: "There is a way to succeed. People will help you, but they can't do it for you. Have faith in yourself, and it will happen. I promise."
FURTHER READING: SAIC speaks with Sheila Holsclaw, a member of the Cherokee Nation, about her Native American roots
Learn more about SAIC's diversity, equity, and inclusion at our DE&I page.