04-28-2023
Key Takeaways:
---
Government agencies want to expand operational efficiencies and innovations brought by managed services, as they bring on commercial providers to handle more service towers in their IT environments. 
Agencies are looking to align their IT services and providers for more effective, streamlined and enterprise-wide orchestration, as well as measuring user experiences.
There are many managed service delivery options on the journey to enterprise IT operational and financial excellence, depending on the agency's IT model and transformation goals.
---
Government agencies have grown accustomed to using cloud managed services as part of the IT backbones supporting their missions. As they experience the continuous innovations as well as operational and financial benefits of managed cloud delivery, agencies want to outsource other IT areas to commercial managed service providers. Some of them are driving toward an enterprise IT strategy called multi-sourcing service integration, which enables them to orchestrate multiple managed services and their providers in unison for centralized advantages.
"Managed service is all about improving operational effectiveness, efficiency and consistency," said Bernie Tomasky, SAIC's vice president of enterprise IT managed services. Agencies that have adopted managed cloud provisioning "love the ability to upscale or downscale capacity to needs and not having to worry about systems and resources," he said. "Agencies can focus on their missions, and there's a lot of ways managed services can be delivered."
Since managed service suppliers are motivated to continually seek out improvements, agencies can experience lower costs compared with operating, maintaining and sustaining IT resources themselves. Straightforward structures around delivery and pricing have also made managed services attractive in government IT acquisition. Whether the service is for cloud platforms, network operations, cybersecurity, digital workspace solutions including applications or end-user support like service desk, a government customer looks to the commercial vendor to bring transparent performance and predictable cost via firm fixed prices. 
Also, because services from commercial providers are capable of being high caliber, there is an evolving change in philosophy among government customers that IT resources "should just work" and get out of the mission's way. So, the scope of managed service performance is evolving, too, beyond only service-level agreement (SLA) metrics.
Instead of evaluating services by just the number of IT tasks or projects completed or by the amount of uptime met, agencies want to measure performance by the success in helping end users to accomplish desired mission outcomes as easily as possible, which is correlated with user experiences and satisfaction. Agencies whose service providers are meeting SLAs might not be getting an end-to-end picture of the experiences of their end users, who interact with services every day. This problem is compounded for organizations with multiple suppliers and contracts. 
A shift to better orchestration and measuring experiences 
"Recent trends point to alignment of contracts and proving user satisfaction. Agencies want the focus of IT to be on users and their missions. They want service performance from the user point of view," said Tomasky. "Customers realize that vertically siloed managed services bring some benefits, but they are not going to achieve end-to-end efficiency and improvement and thus recognize the need for better service orchestration," he said.  
Some customers have already decided to leverage the multi-sourcing service integration (MSI) approach, says Tomasky, and are looking for an integrator like SAIC to help them to horizontally govern vendors and delivery across multiple service towers to generate enterprise-wide cohesion, efficiencies and effectiveness. If a large, umbrella-type agency has constituent organizations that are each working with its own managed service providers, it runs the risk of paying for duplicate services, functionalities and toolsets across those sub-agencies.
An MSI framework, overseen by a managed service integrator, can introduce governance, strategies, processes and analytics to rationalize vendors and services into a unified IT ecosystem. In this centralized, multi-supplier delivery model, the integrator also melds the services with the customer's specific IT workflows and business processes. The cross-tower approach weeds out service redundancies and has suppliers working in a holistically planned and coordinated fashion and aligned to a common set of service valuation metrics tied to mission outcomes.
Establishing experience-level agreements, or XLAs, in tandem with SLAs in contracts with providers and integrating digital experience monitoring tools can measure service quality in terms of meeting the needs and desired outcomes of the user base and generate direct insights into users' perceptions. The latter can include real-time questionnaires asking respondents about services after they've just used them, and the experience data can be fed back to vendors and steer service updates toward what matters most to the user base.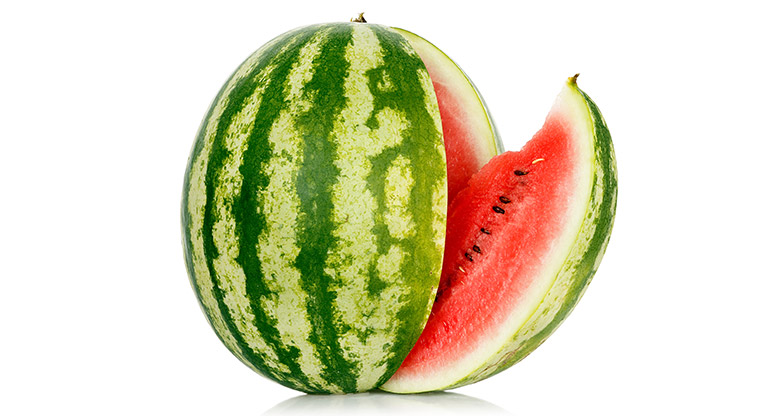 Enterprise IT as a service ramps up managed service advantages
Continuous improvement and innovation of service delivery is a primary advantage of managed services that customers should expect from commercial providers. When agencies decide to acquire turnkey as-a-service solutions, leveraging the latest infrastructure, platforms, software and tools provided by vendors, they no longer have to keep up their own facilities, tooling and systems or deal with IT talent shortages amid rapid technology advances. 
A customer can leverage as-a-service solutions for multiple service towers or perhaps its entire IT portfolio. Shifting to this enterprise IT as a service, or EITaaS, delivery model not only avoids technology and talent obsolescence, but also results in improved business agility. With the responsibility of maintaining technical currency and a steady innovation pipeline now resting on the providers, agency resources are freed up for other projects and initiatives.
"'Decision space' is the new buzzword," said Steve Radabaugh, SAIC's director of enterprise IT service management, referring to the expanded range of things that agencies can do with their IT funding. "Managed services should help agencies define and improve their decision space by redirecting capital funds and talent from O&M (operations and maintenance) to emerging priorities."
Supporting agencies' different managed service journeys
No two paths are the same in the managed service journey. Some customers with multi-supplier complexities want the MSI approach, such as the Virginia Information Technologies Agency (VITA), where SAIC is the integration partner helping to coordinate and manage the provisioning of IT infrastructure and services to over 65 sub-agencies. For other customers, the goal might be to optimize a hybrid delivery model that uses a mix of dedicated and commercial services, where some resources are provisioned from a shared pool. Another customer could have a desire for long-term transformation of its entire IT environment to externally owned and hosted resources that are set aside for its sole use as a service.
As an integrator that has been successfully providing IT service management for agencies and helping them navigate their managed service journeys, we can conduct two-week workshops that perform maturity and capability assessments, pinpoint inhibitors, and create roadmaps for customers according to their IT operating structures. For example, if an agency has or wants dedicated managed services, leveraging commercial providers to operate its facilities, platforms and equipment, then the workshop's focus might be to drive efficiencies for lower total cost of ownership. The workshops can cover continous-improvement, user-experience and digital-transformation strategies aimed at maximizing IT's velocity to business value and alignment to mission outcomes. 
No matter what an agency's specific situation is, it is no longer enough for managed services and enterprise IT capabilities to deliver transactional outputs. IT operations are now expected to directly drive mission success via service innovations or new types of services, much less not be a hindrance. Good managed service providers and integrators are strategic partners and value co-creators in this transformation. With close relationships with top commercial providers, SAIC has the finesse to bring supplier collaboration, coordination and integration to agency journeys, in addition to opening the door to cutting-edge and niche technologies from in-house or vendor partners.
"Managed services should be focused on improving delivery outcomes and decision space, not on checking the boxes on tasks or maintaining the status quo," said Radabaugh.
Learn more about the SAIC's enterprise IT solutions at our Enterprise IT page.