TRAINING AND MISSION SOLUTIONS
Agile, integrated approach to learning prepares individuals and teams for consistently superior performance.
Technology-driven, mission-specific solutions provide training that sticks.
In a complex world, improving the readiness of military and civilian personnel is increasingly challenging. Using our platform called SAIC Integrated Training Edge® (SITE), our instructional systems designers, training specialists, engineers, and creative teams develop and deliver solutions that rise to the challenge. Every time. SITE builds on decades of collective knowledge in live, virtual, and constructive training and education, including the science of how people develop and maintain skills and how we learn and retain information.
Training plays a vital role in developing leaders who can adapt to rapidly evolving national security challenges. We provide critical leadership skills including the military decision-making process, team building, parallel planning and troop-leading procedures.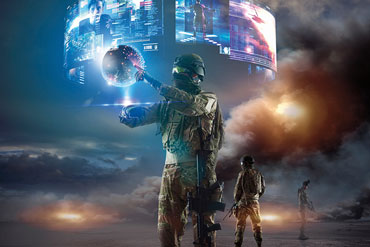 Training That Sticks
SAIC leverages integrated training solutions and methods focused on producing specific learning outcomes. We aid organizations in achieving performance outcomes by first drawing on our enterprise capabilities in cloud, analytics, IT, and training and then adding in our training enablers: biometrics, analytics, artificial intelligence, machine learning, human performance training, and learning strategies. The result is end-to-end holistic training tailored to the needs of each customer.
SAIC Integrated Training Edge (SITE) is our capability for delivering:
Mobile platforms which provide 3D and/or AR/VR-based views of processes or actions for just-in-time training.
Holistic implementations of micro-learning—a learning methodology SAIC has adopted for our own training needs.
VR-based training capabilities which immerse the trainee within an operations center to provide cognitive skills training.
This methodology is meant to achieve true performance outcomes over point solutions. SAIC has the tools and expertise to help you become a high-performing and agile organization. Click on our blogs and stories below for more training insights.
Click on our blogs and stories below for more training insights.
---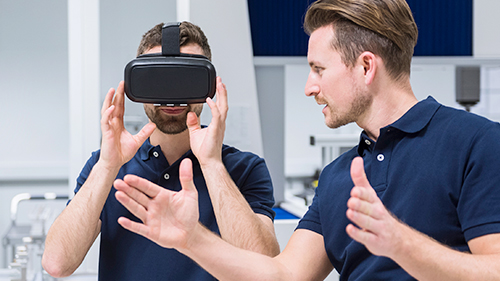 Our open platform has multiple features that add up to reliable performance outcomes. Some of the highlights include:
Rigorous Instructional Systems Design

Automated instructional systems design tool dramatically reduces planning time.

Accelerated Learning

Performance tracking tools contribute to faster learning, better understanding, and longer retention.

Advanced Analytics

Data analytics enable predictable and measurable results.

Cloud-enabled

In-house cloud expertise provides flexibility to safely take learning beyond the classroom.

Immersive Training

Augmented reality, virtual reality, data visualization, and serious games heighten the realism of immersive training.

Scalable

Delivery is scalable from self-paced mobile learning to large-scale role-based and warfare exercises.