Leading-Edge Solutions Enhancing Citizen Services and Protecting Our Nation's Borders
SAIC is a proven, world-class systems integrator delivering best-in-class technology and services and takes pride in being seen as a trusted advisor to the Department of Homeland Security. Our purpose-driven teams design and develop cutting-edge technology to address the government's current and emerging challenges, helping fulfill our customers' missions. SAIC works with a speed-to-mission focus to deliver excellent customer experiences and enhance citizen services, and improve federal cybersecurity and critical infrastructure, transportation security, response to domestic terrorism, revitalize research and development, streamline secure trade and travel, enhance immigration services and more to meet our customers' ever-changing needs.
Homeland Security Capabilities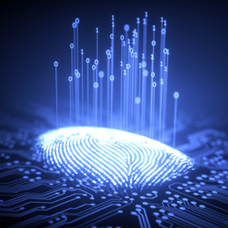 Global Leader in Evaluating Biometric and Identity Systems
SAIC's Identity and Data Sciences Lab (IDSL) is recognized globally as a leading evaluator of biometric and identity systems, including equitability factors, processes and human-algorithm teams. Our IDSL team works to help DHS meet their current challenges and improve biometrics, identity workflows, and modern face recognition algorithms and technology.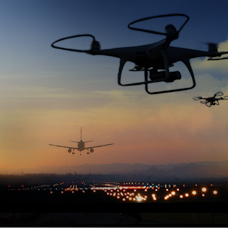 Layered Defense and Threat Mitigation at our Borders and Ports
SAIC's CUAS solutions provide a configurable, scalable and modular technical capability and approach to combat UAS threats, spanning over fixed, semi-fixed, mobile and dismounted configurations within homeland, host nation and contingency locations. Our integrated offering provides a complete service agnostic point solution for any location, and provides an open system architecture to mold into a multiple-domain operations environment.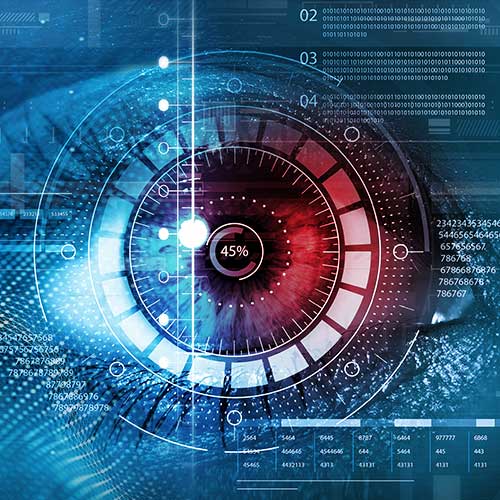 VICOM: The Next Evolution of Citizenship
SAIC's Virtual Identity & Citizenship One Mobile System (VICOM) was designed as a digital mobile kiosk solution to streamline and improve the secure collection and transmission of biometrics and personal data while processing immigrant application data. VICOM's technology was developed to keep pace with the rapidly changing challenges facing the Department of Homeland Security at the border, within our borders and abroad, and is tailorable to our customers' needs.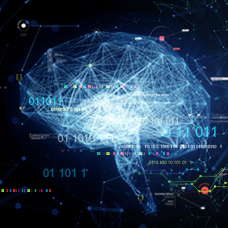 Cutting-Edge AI/ML Solutions Compatible with Existing Systems
SAIC offers prepackaged subscriptions with best-in-class algorithms creating out-of-the-box machine learning and artificial intelligence technology, usable with almost any existing system.
Our solution is a tailorable, plug-and-play AI environment that provides data fusion and analysis of biometrics data sources in order to meet customers' needs.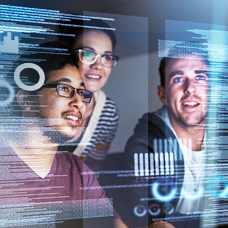 Combining Human Ingenuity and Machine Power to Produce Rapid Data and Intelligence
SAIC applies a holistic approach to advanced analytics in support of our customers' decision-making and strategic planning with experience in multiple domains like military, civil and intelligence and in multiple disciplines of engineering, operational research, data science and others, providing experts, processes and tools, including high performance computing for advanced analytics and simulation capabilities that drive mission success and help ensure national security.
Featured Blogs and Articles